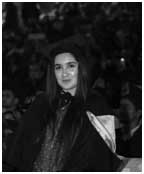 Since the kindergarten, it was often quoted by teachers and mentioned on Black Boards, Education is the key to success. I used to think, how can we measure success? Is it the private high level college and university in future, the salary package, the clothing brand, the neighbourhood residence or the model of car, I would have which will show how successful I have been. Or is it the critical thinking, faithfulness, generosity, gratitude, honesty, integrity, sustainability, respect, responsibility, creativity, optimism or the interpersonal skills which will measure my success.
The UN definition of peace is admirable – 'dignity, well-being for all, not just absence of war'. Peace is veneration forever, it is the most valuable ownership of humankind. Peace is more than the end of outfitted clash. Peace is a method of conduct. Peace is a profound attached sense of duty regarding the standards of freedom, equity, balance and solidarity among every single person. Peace is additionally an agreeable organization of mankind with nature.
It is hard and seems impossible to maintain peace without education. It isn't amazing that albeit now in its tenth year, the Journal of Peace Education is as yet making one key inquiry: "What is peace instruction?" Analysts and experts concur that a solitary perceived definition does not, and most likely can't, exist. The methodologies are excessively various, similar to the settings in which peace training programs are examined, conceptualized, trailed and assessed. Peace Education is principally an instructive procedure working inside the setting of war, danger, viciousness, and struggle that tends to dispositions, convictions, traits, abilities, and practices.
The issues related with the education and thus peace arrangements of Pakistan are the absence of sufficient spending plan, absence of approach execution, damaged examination framework, poor physical offices, absence of educator quality, absence of execution of instruction approaches, directionless training, low enlistment, high scale dropouts, political obstruction, obsolete educational programs, debasement, poor administration and supervision, absence of research, and need of consistency. These issues can be explained by the definition of balanced strategies and design and by guaranteeing appropriate execution of the approaches. Training is sustaining power. It is a productive factor for any general public. Instruction empowers individuals to work for their advancement and development. Thus instruction draws out the shrouded possibilities of people and creates them.
The arrangement of education in Pakistan did not depend on uniform standards. Diverse frameworks of instruction are at the same time working in the nation. The educational programs are additionally not formally dressed which has brought forth unique schools of musings. For instance, there is a huge improvement between the demeanours of understudies turning out from general society instructive foundations, Deeni Madaris and the scarcely any private first-class foundations.
A sound instruction framework is basic for each country of the world. Each country builds up its age based on vivacious preparing and instruction and educating people on social, political, financial and ideological grounds. Pakistani instructive framework due to being directionless and powerless has not possessed the capacity to create and control its kin on sound political and social grounds. There is absence of attachment in the framework and it is more inclined towards general training which does not convey any talented labor to the market.
Educationists regularly take the view that children are the primary target bunch for peace training – paying little mind to which struggle setting is being talked about. "The prior the better" is the start which applies, not just in connection to struggle aversion; it is similarly able where peace instruction is concerned. But in Pakistan the prior a child start earning is better. An examination by the non-legislative association Save the Children takes a gander at ahead of schedule, age-proper peace training: "Peace starts in the brains of kids. However, how would we ensure kids get the quality instruction that will enable them to assemble peace?". This inquiry attracts regard for a noteworthy test: what amount of duty ought to be moved to youngsters in connection to the issue of peace? Obviously youngsters can investigate the themes of peace and war. Yet, what amount of peace would they be able to make, or more all, what part are the grown-ups playing? At last, the principal weight of duty lies with them.
The investigation of target bunches in peace instruction is guided by the essential acknowledgement that people can have any kind of effect, particularly in less individualistic social orders with dug in inter-community clashes. Peace education programs thusly mean to enable individuals and reinforce their abilities to go about as "change-makers".
All in all education creates individuals in all spaces of life, for example, social, moral, otherworldly, political and financial. It is a dynamic power which empowers states to accomplish their, generally speaking, national objectives. Countries that have built up a sound arrangement of training have a sound social and political framework. With powerful instructive frameworks, numerous nations are playing an initiative part in the comity of countries. They are making the most of their freedoms and furthermore are politically and financially free what's more, created. The education system of Pakistan has not possessed the capacity to assume its part successfully in the country building. This factor has contributed to disappointment among Pakistani society. The future age of Pakistan is directionless because of deficient instruction framework which has definitely neglected to raise the country on sound monetary, social, political and moral grounds. The directionless arrangement of education is creating powers of degree holders who are lacking in high request live aptitudes, for example, reflection, basic considering, examination, research and inventiveness. The education framework rather has concentrated on sustaining the people with obsolete data and information which is less important to the present quick evolving world. Finally, this examination presumes that there is a critical need to change the arrangement of education and peace of Pakistan.
The writer is a Research Scholar at Department of International Relations, University of Sindh Jamshoro, she can be reached at [email protected]