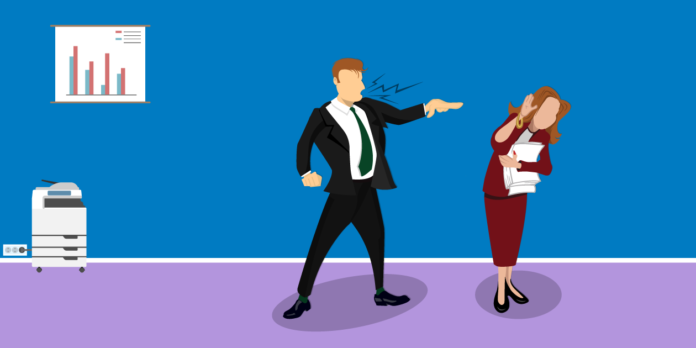 By: Kainat Saif
Sexual Harassment at workplace is an open secret. Alliance Against Sexual Harassment conducted a study on sexual harassment and found that 80 percent of the female employees working in the formal and informal sectors in Pakistan are sexually harassed. This article will shed a light on how, when and where to report cases against harassment under law. Sexual Harassment is yet another challenge among many others which keep most women from reporting such incidences for fear of retaliation or worse losing job.
An act passed in 2010 known as "The Protection against Harassment of Women at Workplace" states in its preamble that dignity of a person is a fundamental right of citizens. Section, 2 of this act explains clearly certain definitions such as employee, employer, workplace and most importantly what "Harassment" actually is. Justice Jawad Hasan passed a judgement in the Lahore High Court in 2019 pertaining to a case of sexual harassment at a university. He states that "the protection of women from being harassed at the workplace is already enshrined in the Constitution and was given under an Act and also protected by the Executive and Judiciary – both. Moreover, this Act is not confined only to the relationship of an employer and employee; but it extends to all acts of sexual harassment committed by employer or employee with any women (at the workplace) by misusing/exploiting his/her official position/capacity."
The recent judgment of the Lahore High Court Asif Saleem v Chairman
BOG University of Lahore, also elaborates further with the term "reasonable person"? In determining whether harassment is sufficiently severe or pervasive to create a hostile environment, the harasser's conduct should be evaluated from the objective
Standpoint of a "reasonable person".
Section, 3 made it compulsory to form an Inquiry committee at every organization (In case your organization does not have one, form one). In section, 4 it is clearly stated that within 3 days of complaint the inquiry committee shall start working on it. It also talks about confidentiality of statements and other evidence. List of major and minor penalties have been added under section, 4(4)(i) and (ii). The time period to impose recommendations is within one week. Section 5 is all about the powers of this inquiry committee. From summoning and enforcement of attendance on any person under oath to record the evidence, This committee is highly empowered. Any aggrieved party under section, 6 has this right to plead in front of competent authority i-e Ombudsman (under section, 7) within 30 days. In simpler words, the procedure to file a case is
Approach the Inquiry Committee at your place of work.
Submit a complaint in writing to the Inquiry Committee in your office/organization.
The Inquiry Committee will inform the accused person that he has been accused of harassment within 3 days of receiving a complaint. If the accused fails to respond within 7 days, the Committee will decide the matter without the accused person.


Such cases are filed under Section, 7 followed by 8 It authorizes an ombudsman (An ombudsman is an official, usually appointed by the government, who investigates complaints (usually lodged by private citizens) to inquire to the complaint of aggrieved party by the decision of Inquiry committee. The government appoints an ombudsman at the federal and provincial level. Each employee has an option to either register a complaint with an inquiry committee or the ombudsman. The process of registering the complaint with the ombudsman is exactly the same. And if any party is not satisfied with the ombudsman decision then within thirty days he/she can make representation to the President or Governor. Section 11 puts a responsibility on the employer for the smooth functioning of the Inquiry committee. For the fear that the employer fails to do so the employee can file a petition before the district court and if found guilty shall be bound to pay fine ranges from 25 thousands to 100 thousand rupees.
In a society like Pakistan where the system is less legal and more political I have few recommendations to add to reduce this heinous crime.
Language of Law shall be understandable and shall give clear meaning to avoid Misunderstanding.
The implementation of laws is the most integral part to emphasize on.
Women Friendly Policies to Prevent and Address Sexual Harassment are needed.
If someone complains about sexual harassment, Immediate Act and investigation of the
Complaint is mandatory. If the complaint turns out to be valid, Response should be swift and effective.
Awareness sessions should be arranged to educate people about relevant rights and responsibilities. Moreover, PSA (Public Service Announcements) on TV, Radio, Social media and media in general must be commenced on regular basis.
Actively working Anti-sexual committee at every institution/company.
Women should speak up for their Rights.
Individuals and institutions must be held accountable to the fullest extent of law.
Companies should use sexual harassment training programs that include pre-training, training and post-training components at the individual and group levels.
An anonymous employee survey or audit of the workplace can also help highlight this issue to reduce sexual harassment at the workplace.
The writer is a Law student and can be reached at [email protected]