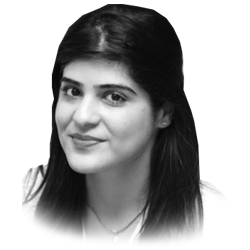 By: Uroosa Mohsin
People who work really hard may today or later on in their life hopefully get very successful. They may even have everything they desire and wishes fulfilled. However, the irony is that despite having everything they may not be able to take out time for themselves out of their busy schedules. All your accolades, your connections, your respect will go out down the drain if you are unable to take out time for yourself. If you are working hard all day and before sleeping still thinking on how your day should have been long enough so you could have gained more time to do your work, then my friend, you need to realize that the work will never ever be finished. Remember, you will never get time off, you will have to take out time yourself.
Multiple researches have reached to the conclusion that taking time off for yourself results in increased productivity and better results in your life. High productivity, creativity and energy starts with free time. Here, let us take an example of a cell phone. What happens after multiple hours of continuous usage of talk time and using of social media? The battery drains out! You will have to recharge it to use it again. Similarly, we humans need to take out time for ourselves to recharge our batteries. If we don't, we will gradually exhaust! It will soon result in poor productivity; poor decision making and gradually affecting our day to day activities including our personal relationships.
The main cause of concern in not taking a break out of your busy schedule is your health here. How many of us go to the gym regularly, take a walk down to your nearest park or just even exercise daily? I personally find taking a walk at the park a great booster both mentally and physically for my health. Like honestly, it absolutely rejuvenates me and so it can for you as well. Additionally, you can also use that time efficiently if you or your inner self have been out of touch lately to try to build a new relationship with yourself. It is always great once in a while to reconnect with yourself, to dwell in your thoughts, and ask the right questions to yourself in managing your life better. It is a great way to reflect and simultaneously help in uplifting your mood.
According to a study published in 2015 by the Cambridge University. A research was conducted on more than 21,000 workers observing their sleep patterns. The results that came out were pretty shocking. Having little sleep of less than six hours a day resulted in significantly impacting the productivity in their work. If we don't get enough time to sleep, we're less likely to feel positive and less able to manage our moods. So taking time off to have a good night sleep equally contributes in a healthier and happier person.
We all humans have a child in us. Make sure it never dies. When you go home after work, avoid taking the burden of your degrees and office work at home and instead take the time to relax only. Enjoy each and every moment. Find pleasure in having that cup of tea in the evening, and cherish each moment. Your home should be a place for you to unwind and relax. Read books, watch movies, take an online course to boost your skill sets, take time out to self-reflect or just hang out with friends. Adding these little things in your lifestyle can bring about a massive change in your attitude in both personal and professional lives.
From our Print Edition
The writer is a personal development blogger and a Life-coach. Currently working with an NGO based in Karachi