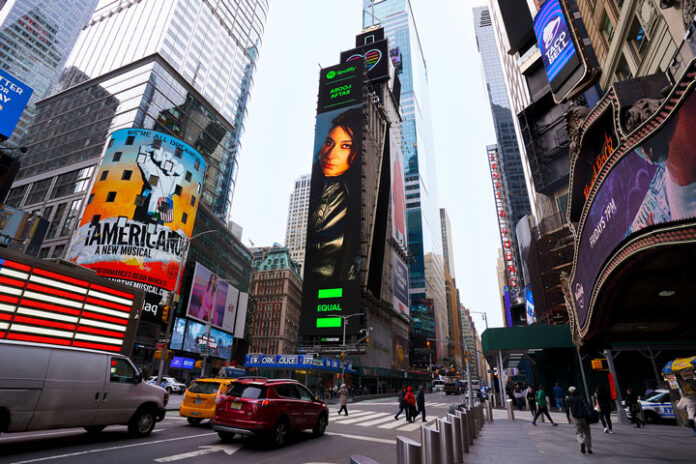 Arooj Aftab, the two-time Grammy nominee and the Ambassador of EQUAL Pakistan, Spotify's Global Music Program, becomes the first Pakistani artist to light up Times Square in New York City, USA.
Representing women creators of Pakistan at a global level, Arooj Aftab is being featured as Spotify's EQUAL Artist of the Month on the digital billboard ad in New York Times Square as part of EQUAL's global campaign. The world's most popular streaming platform, Spotify, aims to celebrate women creators by giving them a platform to share their content with the world.
"I am extremely excited to be the first Ambassador of EQUAL Pakistan because this kind of well-structured program will help uplift women in the audio industry of Pakistan." said Arooj Aftab.
By introducing EQUAL Pakistan, Spotify's mission is to celebrate Pakistani women creators by utilizing the platform's resources and providing new opportunities for these creators through a globally cohesive and branded experience.