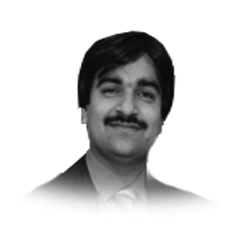 By: Khalil Dogar
Corporal punishment of children is a violation of fundamental human rights as it violates the right to respect for human dignity and physical integrity. Generally, however, there is still deep-rooted acceptance of it at all levels. While there have been concerted global efforts to end violence against children has not yet received the same attention and priority.
The most common justification for its use given by parents, teachers and guardians is that it 'disciplines' children. In fact, it is a reflection of adults' inability to control their own anger, and a lack of understanding of child psychology and behavior. Children's physical vulnerabilities make them easy targets, since they can't resist and defend themselves against such violence.
The UN has stated that all corporal punishment, as well as non-physical punishment which "belittles, humiliates, denigrates, scapegoats, threatens, scares or ridicules" children is "cruel and degrading" and therefore not compatible with the Convention on the Rights of the Child (CRC). In its view, "Addressing the widespread acceptance or tolerance of corporal punishment of children and eliminating it, in the family, schools and other settings, is not only an obligation of states parties under the convention. It is also a key strategy for reducing and preventing all forms of violence in societies".
Corporal punishment in Pakistan is considered a mandatory feature of the education process. Over the years many doctors and psychologists have presented various researches proving that corporal punishment affects children's physical and mental capabilities adversely. Still, the findings appear to have not been taken seriously in this part of the world, as corporal punishment in Pakistan is as much a reality nowadays as it was 10 years ago.
Most parts of Europe clearly defined their ideas of child protection during the 1950s, with gradual updates on many issues making schools a safe place for children. After a bill against corporal punishment was passed by the UN in late 1980s, a majority of the West adapted the laws protecting children's rights, abolishing corporal punishments across Europe.
Pakistan is one of 92 countries trying to eradicate corporal punishment and has ratified the UN Convention on the Rights of the Child, which requires states to protect children from all forms of violence. There has been progress in the form of numerous laws that prohibit corporal punishment of children in schools as well as family settings. However, cultural acceptability often encourages weak enforcement of the existing laws and perpetrators are rarely held accountable. Additionally, this brutal practice has legal sanction under Section 89 of the Pakistan Penal Code as a means to correct the behavior of children less than 12 years of age.
Corporal punishment results in physical injury and can even lead to death. However, it must also be noted that this form of violence can have ever-lasting consequences on a child's personality, perpetuating a vicious cycle of violence. According to a report corporal punishment boosts violent behavior and is associated with assaults on spouses, depression and high drop-out rates from school harming future prospects. Therefore, ending this inhuman practice is not only a matter of children's fundamental human rights, but also integral to reducing the level of violence in societies.
In order to effectively enforce legislation pertaining to corporal punishment, the government must repeal all conflicting laws such as Section 89 of the PPC. Other laws need to be amended for effective enforcement. There must be a clear and explicit statement in law banning physical and mental violence in all settings. There is a need to introduce training programs for teachers in alternative disciplinary measures and positive reinforcement techniques. Monitoring cells should be established to hear grievances related to corporal punishment and take re­­quired action. Cases of violence against children should be appropriately investigated and their protection from significant harm en­­sured. Child support/helpline cen­­ters should be established at the union council to district levels, and linked to education, health, police and other concerned departments. An online reporting system should be developed linking it with all concerned departments, and the public should be able to view its data and progress.
School teachers should provide a written undertaking that they will not engage in any action that could be construed as physical punishment, mental harassment or discrimination. There should also be a biannual social audit of physical punishment, harassment and discrimination at all public and private schools and other non-formal settings. Most importantly, there is a need for an attitudinal shift. Awareness campaigns against the prevailing culture and detrimental effects of the practice must be significantly bolstered.
Assault on adults is a criminal offence all over the world. Why is that the most vulnerable and helpless segment of our society should have less protection from assault than adults? A child will never learn with the threat of violence. We need to put a stop to this breach of their fundamental human right to respect for human dignity and physical integrity.
The writer is Manager Research & Communication, Society for the protection of the rights of the Child, SPARC, Islamabad
 From Our Print Edition