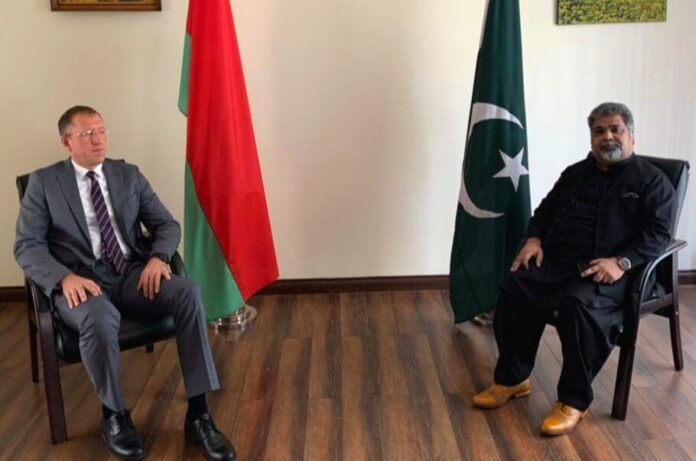 ISLAMABAD: Muhammad Wasim Khokhar Founder and President Bridging Trade International called on Ambassador of Belarus to Pakistan, Andrei Metelitsa, and discussed bilateral relations besides trade relations during a meeting at the Embassy of Belarus to Pakistan.
Ambassador Andrei Metelitsa, speaking on the occasion, said, both the countries have huge potential to boost each other's economies by strengthening trade ties which were getting stronger with each passing day.
Wasim Khokhar, said, Pakistan has the tendency to benefit investors from Belarus. He also mentioned that current government of PTI is already focusing on strengthening trade ties with other nations and Belarus is one of them.