By: Asem Mustafa Awan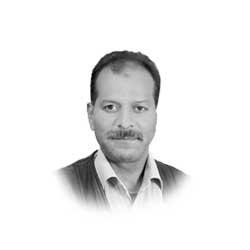 A breath of fresh air but it is not enough, the increase in the minimum wage as announced by the Punjab Chief Minister Usman Buzdar is lauded by the labourers and daily wagers but the price hike has gone leaps and bounds.
The Labour Day on May 1 was a matter of fact may day, may day and may day for the daily wagers who is finding it hard to sustain himself from the existing scenario which has limited options in terms of work.
The Pakistan Tehreek-i-Insaaf has made a bold decision in raising the wages of the common man but with pandemic gripping the world the chances of finding work is getting less and less.
This Rs 20,000 monthly wage should be set as a challenge for the policy and budgeting experts. They should be awarded if they succeed in taking all the points in the amount announced namely, rent, food, bills, education, medicine and some clothing.
They should be awarded and rewarded if they encompass all these things that a poor is faced with if he gets Rs 20,000 as promised by the government.
With no labour laws in place and rule of law that serves only the select few this announcement looks good in media but in actual this amount is next to nothing in sustaining a family of four.
People in Pakistan are on the roads and during the first wave of Corona it was but philanthropists who come forward and did their part in helping the needy.

The strategy somehow doesn't exists which could make this effort consolidate. DrSaniaNishter who is Special Assistant to Prime Minister on Poverty Alleviation and Social Safety Divison made many an achievement but feeding few and leaving whole unattended needs a probe.
What is lacking should be addressed and dealt with. Pakistan leads the world is alms donation and this is a proven fact and it happened during October 8, 2005 earthquake where the world donation amounted less as compared to donation within home.
This commitment needs to be harnessed and in these tough times it is the responsibility of the government to make these philanthropists come forward and stand shoulder to shoulder with their hungry brethren who needs support now.
A lot can be done but the will to make it happen is missing. Announcement does nothing where is the implementation and these small show piece raids on hoarders is but an eyewash catch the man who is responsible for ruining the lives of many.
The sugar, wheat and now medicine mafia are all sucking the life out of the common man and the relief harped is not insight.
The Covid vaccine which was sold at 10 dollars price is not yet fixed in Pakistan as the money grubbinig monsters making the import want to charge 80 dollars for the same vile.
This blatant disregard for humanity and unfathomable greed needs to be checked and Prime Minister Imran Khan should make an example out of these 'blood suckers'.