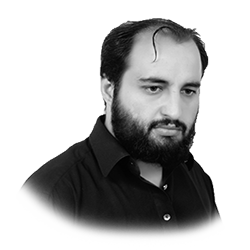 By: Najib Izhar Wazir
"We make a living by what we get, but we make a life by what we give." Winston Churchill had truly measured the power of donations but the modern world is worried much beyond generosity. They have to confirm that whether their givings reach right destination; whether it truly make a life or ruin it. With the invent of modern smart technologies and techniques, crimes in this domain, too, have become more sophisticated and elusive.
Billions of dollars are donated worldwide annually and the trend is increasing but the uncertainty in its just collection, distribution and destination is also increasing in the same coin.
Global Trend:
According to the Global Philanthropy Indices, a figure of $64bn was recorded as global donations only in 2014, United States at a peak with $44bn. Charity donations have got greater space and have given impressive feedback due to the latest communicating mediums and social behavior sciences. Major destinations surfaced as global warming related disasters, wars and eventual human displacements and International aid and private investments under the umbrella of NGOs. The main source has reported as the religious givings, as usual.
As an average of the recent decade, America with few European nations resides in leading tier. Pakistan, a member of second most donating nations, leads its own group, much ahead of China, India and Central Asian Republics.
Situation in Pakistan:
Pakistani nation is believed to be extremely generous in giving donations, often exceeding their capacities. Around 554 billion rupees has reported to be denoted in the name of Zakat and Sadkat, one of the highest figures in the world based upon per capita income. The Holy month of Ramadan and Eida'in are considered as the sources of highest levels of donations __ 70-80% of overall charity. According to a recent survey 62% of the whole charity is donated to mosques, 29% to madrassas, 7% to welfare hospitals and remaining to other Trusts and Personal givings.
Misuse of Charity:
With its burgeoning amount, charity in developing countries is believed to be grossly misused. The humanitarian passion and generosity of common people is exploited with numerous tactics __ mostly well organized and integrated structures systematically operate it. Even, Developed Countries use their charity aids as strategic weapons designed to get political goals, a well known example is that of USAID.
In Pakistan from the monopolies of beggars networks in major cities, small charity boxes placed in malls, super stores and hotels and individuals begging upon fake documents to the fake cyber regimes of virtual organizations are grossly exploiting the unaware people__ often in the name of Allah and Holy prophet (PBUH).
Importantly, one of the major threats is posed by the flow of these donations to terrorist groups in an unaware and elusive way. Thus it became natural in those most donating societies, like that of Pakistan, where the governmental patronage and social awareness about safer charity is much low, that various extremist groups will easily collect enough financial resources and sympathy to execute devastating plans.
Pakistan in Doldrums:
In June 29, 2018, international watchdog against money laundering and financing terrorism, The Financial Action Task Force (FATF) placed Pakistan on a "Grey List". This list identifies "Structural Deficiencies" in two major regimes: Anti _money laundering (AML) and combating financing of terrorism (CFT). Besides its potential political setbacks, Pakistan has been left with much limited economic options which is directly effecting her exports, imports, Foreign Direct Investment (FDI) and notably __ GSP Plus designation.
Now, Pakistan has been compelled to satisfy the Global Watchdog by considerable improvement in identification, assessment and monitoring of terrorist financing and money laundering; effective coordination between relevant authorities and  actions and remedial measures against terrorist financing nodes present in administrative and political structure by June,2019. In this context ignorance about the eventual destination of charity, has surfaced as a national harassment for Pakistan.
Still No Workable Law in Pakistan:
A specific law had been legislated back in 1958. The tragedy is that even no rules have been formulated yet to make it workable in courts. A wake up call has been got only when FATF has highlighted the crucial issue of money laundering and terrorism financing. It is because that numerous dubious welfare organizations and NGOs have got open ground to operate in Pakistan.
Responsibilities of Citizens and Directives of NACTA:
Being a matter of national security and international importance citizens of developing countries, especially Pakistan, need to aware themselves about the eventual destination of their charity. It needs to be confirm that whether the right is reached to the rightful. It should be ensured that they have bought happiness, not destruction in return to their generosity.
In Pakistan, The National Counter Terrorism Authority (NACTA), has issued its directives in collaboration with Pakistan Center for Philanthropy (PCP) to ensure safer charity. It asked the donators to investigate whether:
The welfare/philanthropic organization really exists;
The welfare/philanthropic organization is directly or indirectly in nexus with terror group.
You can make accountable the organization to which you donate.
The welfare/philanthropic organization publicize her annual ingoing and outgoing funds.
The welfare/philanthropic organization is not black listed by NACTA, if dubious, call 1717 __ NACTA Help Line.
The writer is Peshawer based political analyst, columnist and literary writer