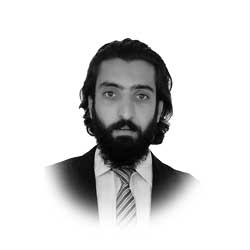 By: Asad Ali Niazi
Amidst international disputes and political hue and cry the crucial and much-needed-to-talk-of subject of climate change getting to back burner. The world is changing fast and things getting worse especially heath related issues, Tension, floods, droughts, and much more similar catastrophes which is, of course, the result of being avoided to prioritize climate issue.
Different climate related Treaties were signed in the past and many movements became bandwagon for politicians but yielded no fecund Consequences and thus far no concrete steps are taken to arrest the issue.
The incumbent govt is known for environmentally conscious activities but achieved very little thus far.
The Global Climate Risk Index has placed Pakistan on the fifth spot on the list of countries most vulnerable to climate change in its annual report for 2020, which was released by the think-tank Germanwatch. According to the report, Pakistan lost 9,989 lives, suffered economic losses worth $3.8 billion and witnessed 152 extreme weather events from 1999 to 2018 and based on this data, the think-tank has concluded that Pakistan's vulnerability to climate change is increasing.
The incumbent govt is known for environmentally conscious activities but achieved very little thus far, as still the country going through different harsh events inflicted by climate— The most recent flooding of karachi and kp due to harsh spell of rains are obvious.
Climate is a real game changer in a country's prosperity that be economical, societal, or political.
As Pakistan's Economy to the large extent depends on Agriculture, which is considered the backbone of Pakistan's economy, which relies heavily on its major crops, the most important crops are wheat, sugarcane, cotton, and rice, which together account for more than 75% of the value of total crop output. Pakistan's principal natural resources are arable land and water. Agriculture accounts for about 18.9% of Pakistan's GDP and employs about 42.3% of the labour force: which of course makes the society prosperous by reducing the unemployment and consequently poverty. If the climate change not arrested would rendered so many labour force jobless and food scarcity in large amount.
To cope with the climate change issue Pakistan needs to start work on using its renewable energy reservoirs: Solar, Hydropower, and Wind.
Pakistan's thar is replet with Coal but using coal is enough harmful for climate while increases Heat in atmosphere and plethora of respiratory diseases which, indeed, creates health problems.
So instead of using coal the country needs to improve and increase the installation of solar plants which is a good way of obtaining energy. As Following the 2015 Paris Agreement, there's been a surge in the number of solar farms being built as governments all over the world strive to reach their national clean energy targets and contribute to reducing global carbon emissions by 2020.
For a long time, the USA has led the pack in terms of big solar farms but, today India and China are dominating this space with multiple large-scale solar projects being commissioned and built within months, but Pakistan remains back on this front and has very little future planings to yield on this target.
Moreover, wind power is a form of energy in Pakistan which makes up more than 6% of the total electricity production in the country. As of 2018, wind power capacity in Pakistan was 1,237 MW. Wind power is clean energy and can yield prolific results in taming climate change. As most of the world enormous plants like Jiuquan Wind Power Base is the world's biggest wind farm, with a planned installed capacity of 20GW. The 1,600MW Jaisalmer wind park is India's biggest wind farm. Developed by Suzlon Energy, the project features a group of wind farms located in the Jaisalmer district of Rajasthan, India. Similarly, Pakistan ought to focus on such big farms which not only subside climate issues but will provide electricity on reasonable prices to consumers.
Pakistan has, obviously, a good capacity of Hydropower dams which really serve best the needs of electricity as there are multiple dams are in-service and so many under construction which will be really a game changer in Pakistan's future prosperity and coping with climate change— If kept the pace intact and constant with future similar strategy.
To sump up, our collective and individual responsibility is also of paramount importance and necessary to cope with climate problem: To plant more trees and stop deforestation which not only harms wild life but ours too as plants give us Oxygen and take CO2 from the air. Not to use those vehicles which release CO2 in high amount and spread air pollution. Stop spreading water pollution as marine life is equal important to the earth. Stop use of plastic bags which is too dangerous directly or indirectly for our health as well as marine life, according to an estimate Paksitan consumes between 55bn to 112bn tons of plastic bags each year which is, certainly, an alarming rate. Last but not the least the world politicians, capitalists and stakeholders should pay heed to such a grim problem, as they are equally responsible for climate problems due to their greed and avaricious nature, while devise a productive strategy for the issue with short term and long term policies. The mother earth is our collective and individual responsibility to keep it healthy, green and worth living for ourselves and our future generations as well.
The writer studies English literature and linguistics at BKUC and having interest in politics, history, and literature. He can be reached at [email protected]