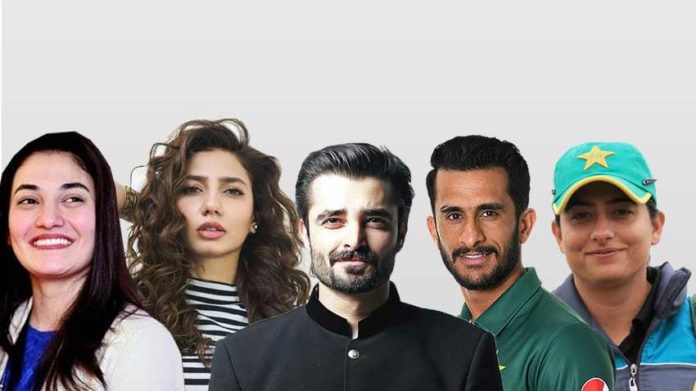 Islamabad: First ever National Youth Council has been launched formally by Prime Minister Imran Khan that comprised of 33 members, On one side youth of the country welcomed the move but many criticised the council for being celebrity oriented and having most of the members above the age bracket of youth, which is nationally and internationally accepted as between 15-29.
According to the notification issued by cabinet division Council's Patron in chief will be Prime Minister Imran Khan while chairman will be Usman Dar Special Assistant to Prime Minister on Youth Affairs.
Youth leaders and Civil Society activist took to twitter after the announcement of National Youth Council and dubbed the council as Celebrity Youth Council.
To get young people involve in policy making and to prepare the future leadership world's well reputed Youth Councils take youth between the ages of 18 to 29 but it's the first ever council which comprised of members who will represent youth but are not youth themselves said a youth leader Sikander Ali from Islamabad.
Twitterati expressed their outrage over the selection process of the National Youth Council and said that celebrities and PTI supporters were obliged and merit was sabotaged in the whole process.
Many of the youngsters talked to The Dayspring and told that they were incognisant of the whole process and this is very much disappointing that the incumbent government was unable to find capable youth below the age of 30 and has took mostly those who seems not be giving their time and energies to the Council.
According to the list prominent figures from various fields including Education, Sports, Religion, Economy and Arts are taken as part of NYC. Prominent figures include Cricketer Hassan Ali, Sana Meer, Actor Hamza Ali Abbassi , Mahira khan, Samina Baig and Muniba Mizari will be part of the Youth Council.
Youth Ministers from all provinces will be also part of NYC and National heroes and youth icons will also join in programme. He said that Pakistan Tehreek-e-Insaf (PTI) government has been focusing to bring institutional change to achieve socio-economic empowerment of youth which comprises major chunk of the nation's population, adding the youth must fully avail this programme.
When asked about the inclusion of celebrities in the council a representative told The Dayspring on the condition of anonymity that since it is the first ever council of the country so it was necessary to give it a hype by involving few well known faces. He further told that he is not aware about the generally accepted age limit of the youth.
Chairman of the NYC Usman Dar when asked about the agenda said "The council's agenda will be uplifting youth for development and prosperity. Youth will be added to the decision-making process at the national level," he said, adding that the council will coordinate and work jointly with provincial governments and the federal government.
Twitterati reacted as: