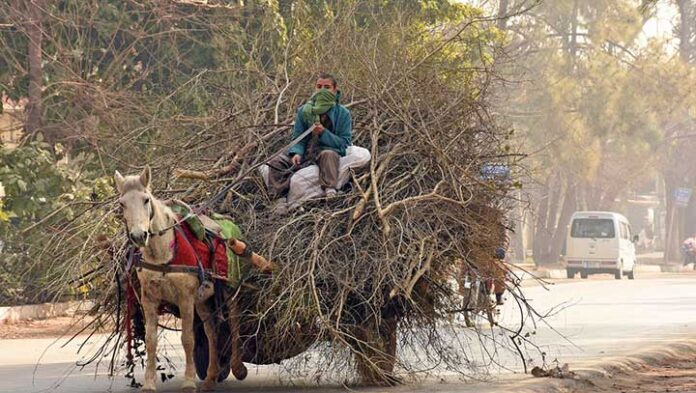 By: Nuzair Ahmed Jamro
It is true that the Plantation is necessary for the survival of life; it creates an ecosystem to provide habitat and food for birds and other animals. Moreover, these trees also provide many benefits to us, every day. It offers cooling shade, blocks cold winter winds, attracts birds and wildlife, purifies our air, prevents soil erosion, cleans our water, and adds grace and beauty to our homes and communities.
It is imperative to learn that one large tree can supply a day's supply of oxygen for four people. Plantation in developed countries is the reason for the coldest climate. Canada has 318 Billion, Brazil has 302 Billion, USA has 228 Billion and China has 140 Billion trees. Russia has 642 Billion trees. Due to plantation in Russia, the average July temperatures are between 71° F (22° C) and 77° F (25° C). Summer is the wettest season of the year and the temperature remains around 03 degrees Celsius in country.
It is true that global warming and climate change have highlighted the importance of Plantation and forests in our lives. Pakistan is one of the most vulnerable to global warming due to an alarming increase in deforestation and a lack of plantation. According to the Global Forest Watch organization, from 2001 to 2021, Pakistan lost 9.75kha of tree cover. Summer temperatures in southern cities of country often surpass 120 degrees Fahrenheit due to Deforestation across Pakistan:
Woeful, the poorest fell trees to burn for cooking and to stay warm. The trees will take years to grow but it will take a few seconds to chop them down. In addition to it, the public and the private sector are busy in constructing new societies and roads by cutting down more vegetation every day.
The effects of deformation which leads to climate change are visible in Islamabad. The city used to be one of the coldest cities but it remained a dream these days. Bahawalpur has recorded 45.5°C and has been ranked as the tenth hottest place in the world today because of deforestation.
As of 2019, Sindh had already lost 50% of its forest cover. Jacobabad, Nawabshah, and Sibi have recorded 47.4°C and these three Pakistani cities remained the top three hottest places in the world today. Pakistan Meteorological Department (PMD) officials reported that, the maximum temperature was recorded as 49°C in Jacobabad on April 30, 2022. Such increasing temperature is result of Cutting of trees. if plantation efforts were taken in Sindh temperature could be brought down by at least six to 10 degrees centigrade.
In Pakistan, rain was also recorded low in this current year as compared to the last five years due to deforestation. Retrospectively, both the months of March and April this year remained the warmest months in the history of Pakistan. Deforestation that leads to Climate change is indeed a greater security threat to Pakistan than terrorism because it could affect the temperature, environment, economy and the future policies of the country.
To cut to the chase, the reason for no rainfall is growing deforestation. Trees play an important role in climate change. Forests directly cool the planet, like natural evaporative air conditioners. Now is the need to start a campaign for trees plantation and banning deforestation.
It is imperative to recognize that the Rome was not built in a day. It is need of hour that People should grow more and more plants to make the environment friendly for all species. The federal and provincial governments should work in tendon to start campaigns for increasing plantation and the cutting of forests must be banned or must be replaced by young trees. Media is the fourth pillar of state, it must be used to bring awareness among citizens to initiate a plantation drive and reduce deforestation that has made Pakistan no less than a Hell.
Besides it. Radio is the mostly listened tool in rural areas, it must be used to spread awareness regarding    plantation in every corner of rural in order to mitigate the wave of heatstroke in the Country due to high temperatures because of the deforestation. The situation facing Pakistan calls for extraordinary measures. Climate experts should urge the current government to continue previous government's Ten Billion Tree Tsunami program (TBTTP). Pakistan is emitting planet-warming 480 million tons of carbon annually but such program would enhance the capacity of the forest cover to the extent where it will be able to absorb 500 million tons of carbon from the air, more than the total emission of the country.
To sum up, as citizens, it's our duty to implement actions that can make Country a better place to live in. The implementation of environmental laws must be ensured to get rid of deforestation and to maximize the plantation in order to reduce the unbearable temperature and make country the paradise for survival of life in Pakistan.
---
The writer is a freelance columnist. He can be reached at [email protected]