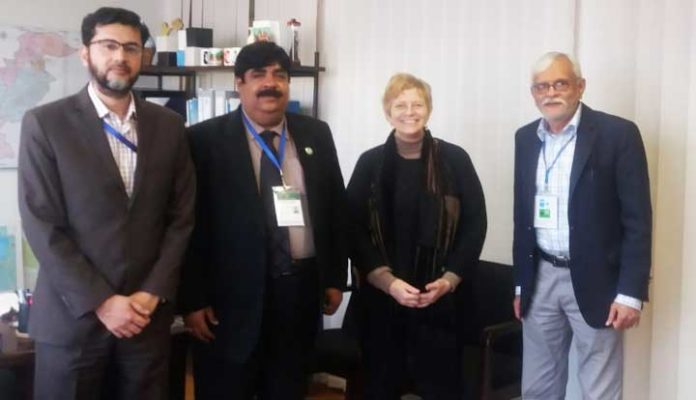 By: Ikram Ud Din
ISLAMABAD: A delegation of Museums Association of Pakistan (MAP) comprising Vice President MAP Prof. Zain-ul-Aberdeen and Secretary-General Mian Attique met UNESCO Representative and Director Ms. Patricia McPhillips and welcomed her for her posting in Pakistan. Earlier she was head of UNESCO office in Afghanistan.
The focus of this meeting was the improvement of the museums' sector in Pakistan and the role of MAP which is a Museo- movement in Pakistan. The main focus of MAP is lobbying for Museums, leadership development in museums, national heritage, curriculum development and establishment of the directorate of private museums and National Policy on Museums in Pakistan.
Ms. Patricia McPhillips appreciated MAP's plans and showed interest for some collaborative efforts to develop museums and Museology in Pakistan. She further discussed on National Policy on Museums and its contents. Mr.Jawad Aziz National Program Officer MAP, was also present.