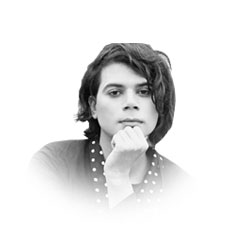 By: Saro Imran
The transgender community in Pakistan faces cultural and legal discrimination on a regular basis, but things have become even tougher for them during the coronavirus pandemic.
Haji Jafir Bubli a transgender activist from Vehari supported the community in COVID 19 crisis. She actively participated in Humanitarian Campaigns not only for the transgender community but also for other marginalized communities. She spared her home as a community center for transgender who lost their homes due to COVID 19 crisis. She advocated for the rights and protection of transgenders in COVID 19 crisis. She also helped to mobilize some resources to donate some grants to transgender to start their micro-businesses as a tool to sustain in crisis.

Cases of increased physical attacks on transgender during the pandemic have also been reported by local media. Friction among the community is also on the rise in the past few months as a result of dwindling resources. Ms. Bubli also helped many transgender victims of physical violence, she dedicated her home as a shelter for them.
Shabnam a 22-year-old transgender was doing a job in Karachi and living independently. Due to the Covid 19 crisis, she lost her job and she had to come back to her hometown Vehari and have to live with a family that is not supportive and she had faced physical violence from her elder brothers. Now she is living with Ms. Bubli at her home.
Across the world, transgender is experiencing stigma and discrimination while seeking healthcare services. In times when health services are overwhelmed, such discrimination can substantially increase the risk for transgender needing medical assistance for Covid-19 or for other reasons.
The Covid-19 pandemic is not only a health crisis, it is also an economic, social and human rights crisis. Standing up for the most vulnerable groups of the society in times of such crisis is a test of our values, our leadership and our commitment to human rights. This includes standing up for transgender and sexual minorities.
transgender in Pakistan mostly work in the informal sector of the economy. Many of them beg on the streets or perform sex work to survive. Social and institutional oppression of the transgender community in Pakistan has brought about an absence of education and business openings for them.
The outbreak of the COVID-19 pandemic has made their lives even more difficult. Social distancing measures, and the stigma that transgender are "unclean," have deprived them of the limited means of making a living they had before the start of the pandemic
Ms. Bubli pointed out that while transgender can't afford healthcare treatments from private hospitals, strong discrimination prevalent at the government hospitals against the community members bars them from visiting public health facilities.
Although constitutionally they have been granted economic rights, such as the right to inheritance, there is little evidence of those rights in practice.
Many transgender in Pakistan are disowned by their families and are forced to fend for themselves. "More than 90% of transgender face the same problem, that their parents have disowned them. They live with their gurus (mentors)
This guru-chela relationship, similar to a master-disciple relationship, is a situation where transgenders are sheltered and supported by their mentors who take care of them and stand by them in times of crisis.
The writer is a trans-rights activist based in Lahore. She can be reached at [email protected]