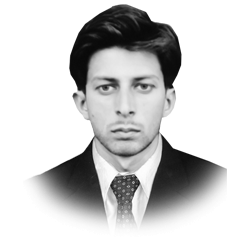 By: M. Shanawar Jura
Pakistan is facing the economic instability since many years. Particularly the economic fluctuation has increased right after the new government has taken the charge of the country . The prime economic issue for the government was the devaluation of the Pakistani rupee against US Dollar. In this regard Pakistani rupee depreciated almost 8.15 percent during the month of June against dollar. According to the data of Mettis Global, exchange deals have been reported at 160.73 percent dollar in last recent days. This is accelerating the economic woes of the country and aggravating the stakeholders of economy.
   The question is that , how this situation has emerged? The first and foremost reason is the trade deficit. It means that there is a wide gap between the imports and exports. According to the media reports Pakistan's trade deficit has expanded about $37.7 billion by the end of the last fiscal year.
The next pertinent factor is current account deficit . In this regard , State Bank of Pakistan stated that "the exchange rate generally move in the manner of demand and supply market. The reason behind the recent devaluation was the last fiscal year 19$ dollar current account deficit.
The issue of money laundering is also increasing the devaluation of money. The International watchdog against money laundering and financing of terrorism, the Financial Action Task Force (FATF) has pushed Pakistan into the grey list due to the money laundering . Moreover, all this situation has bad implication on economic horizon.
The impact will be on the investment and especially on the business community as they are already rightful about the trembling economy of the country. Secondly, it will make impact overall on the country's economy and it will increase the debt if the government will not be able to control this ups and downs of money.
  However, government is taking suitable steps to control this mess of economy. In the very context Prime Minister of Pakistan Imran Khan stated that "we are developing a mechanism against money smuggling as we have arranged a meeting with border security force and with all the other forces of the country. Furthermore, Hafeez Shaikh added that "we have increased tariffs on luxuries to diminish the imports ,and we are accelerating our exports it will magnify the gap between the imports and exports.
 The writer can be reached at [email protected]