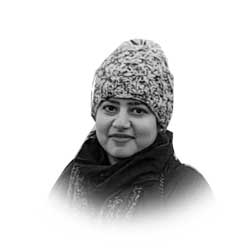 By: Nazish Karim
Outbreaks of circulating Vaccine-Derived Poliovirus type 2 (cVDPV2) are popping up in a lot of countries. How do you explain this? Did the program know this would happen after the oral polio vaccine 'switch'?
There have been 47 cVDPV2 outbreaks in 20 countries since the switch in April 2016. Some of these outbreaks are spreading over more than one country. Taking the three years before the switch as a frame of reference, there were 8 cVDPV2 outbreaks in five countries altogether in 2013, 2014 and 2015.
Based on epidemiological modelling studies, we anticipated cVDPV2 outbreaks following the removal of the type 2 components from the oral polio vaccine in 2016, via the trivalent to bivalent OPV "switch". And we anticipated that VDPV cases would outnumber wild poliovirus cases in the endgame. However, what the modelling did not predict was the number and scale of these outbreaks, some of which have proven very difficult to stop.
The reason we are seeing a growing number of cVDPV2 outbreaks, particularly in Africa, is the result of a growing cohort of children without mucosal immunity to type 2 poliovirus, while at the same time the [polio] programme uses monovalent oral polio vaccine type 2 (mOPV2) to respond to existing cVDPV2 outbreaks.
The monovalent vaccine [mOPV2] is currently our only tool to interrupt transmission of cVDPV2 and it is very effective when there is sufficient vaccination coverage in the communities we are targeting to avoid an outbreak. However, when campaign quality is poor and not enough children are reached with the vaccine, we run a risk of seeding new viruses among under-immunized populations. There has been evidence of this happening in and outside of outbreak response zones. We are currently developing a new strategy for stopping cVDPV2 outbreaks, and at the same time preventing new outbreaks.
Therefore With a limited global stockpile of mOPV2, is there sufficient vaccine to respond to these and future outbreaks? No. Current mOPV2 stock is insufficient to cater for the number of outbreaks and the sizes of populations requiring it. The GPEI is working with vaccine manufacturers to boost production of mOPV2 and we expect to meet targeted quantities in 2020. The vaccine will continue to be used for cVDPV2 outbreak response until a new and more genetically stable oral polio vaccine, known as novel oral polio vaccine type 2 (nOPV2), currently under clinical development, is available.
The writer is a Peshawar based polio eradication activist.