By: Asem Mustafa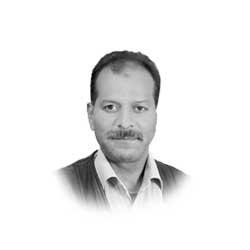 The 247th Corps Commanders Conference in GHQ with Army Chief General Qamar Javed Bajwa in chair reaffirms resolve to eliminate the remnants of the terrorists and their collaborators at all costs. It is evident like a bright day that Pakistan has borne the brunt of the so-called international war against terrorism in terms of loss of life, property and economic opportunity. The people with immense capabilities of the Pakistan Army sacrificed their lives for the eradication of terrorism and establishment of peace. Thanks to these sacrifices, and strategic vision, writ of the government returns to pockets once claimed by the extremists in tribal as well as border areas.
After the area of activity squeezed for India with Taliban taking over in Afghanistan, Indians have started exploiting other options against Pakistan by helping non-state actors to infiltrate besides encouraging separatists in Balochistan. It appears that the US is also on the same page with India against Pakistan. Informed quarters believe that the Americans are up to punish Pakistan for what they consider extra-ordinary tilt towards China. Thus the fear of Indo-American sponsored sabotage activities in Pakistan is not a mere apprehension. The pattern of recent terrorist attacks on the security forces in Balochistan and Afghanistan bordering tribal areas of Khyber Pakhtunkhwa speaks volumes of latest anti-Pakistan maneuvers by the powerful foreign forces.
In the wake of a series of terrorist attacks in Balochistan and cross border fire from Afghanistan in KP wherein young soldiers lost their lives,the Pakistan Army at the highest level decided that it would not let these sacrifices go in vain and would eliminate all kinds of terrorism from the country.
Pakistan has paid heavy price in war on terror with 48,504 civilians sacrificing their lives in different terrorist activities besides incurring economic loss of Rs 123 billion.
The withdrawal of US troops from Afghanistan in August last year and the subsequently sudden change of government was an event that affected Pakistan and the fallback as predicted resulted in Pakistan facing the brunt.Afghan Taliban in order to rebuild the nation released all prisoners and these prisoners included hard core elements from banned organizations who were hell bent in making chaos in Pakistan.
Taliban made promises and reaffirmed their resolve that Afghan soil will not be used against Pakistan or any other country for terrorist activities.
The recent surge in incivilian targeting particularly in Balochistan has raised eyebrows and Government of Pakistan raised queries with the Taliban about putting an end to these anti-state elements who operated within their borders.
General Bajwa made it clear that no one will be spared if found acting against Pakistan and all out efforts will be made to uproot the safe heavens of terrorists,their accomplices and facilitators.
The whole nation has to stand up and work together to bring down the menace side by side with security forces leading from the front. This is for the record in 2013 Balochistan had 4000 terrorist related incidents which were reduced to 319 in 2020.
The writer is a special correspondent at The Dayspring