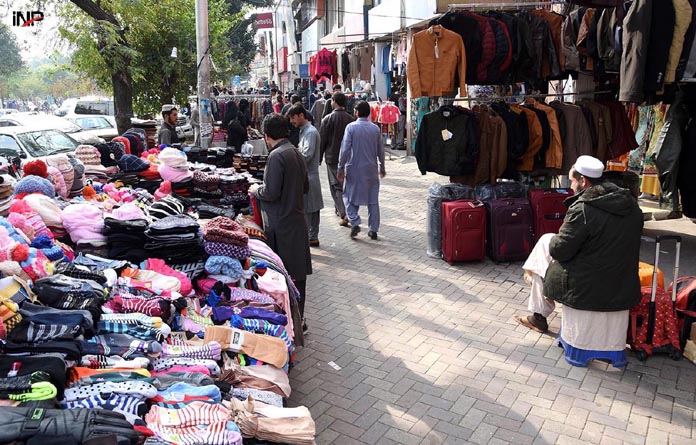 By: Asem Mustafa
ISLAMABAD: Aabpara, the business hub of financial activities in the twin cities catering to small vendors, having merchandise sprawling over the footpath, has now become a nuisance.
The vendors have almost made it impossible for the people to walk on the footpaths which have such hustle and bustle as if it is a like a fish market.
The Aabpara crossing is always getting choked, owing to parked cars which take half of the road and it is at times difficult to cross.
How this is happening is a question city administration should ask the concerned people added with Capital Development Authority. Nothing goes un-noticed with these two departments which are ready to pounce on any illegal activity.
The blatant abuse of pedestrian rights, happening right in front of their eyes, sends a message that everything is witnessed by the connivance of the authorities concerned.
The markets in spacious areas in different sectors are a regular feature and are conducted in an orderly manner but why this is not observed in the case of Aabpara is a question which has the answer within.
Has there been graft that has exchanged hands and the officials concerned have turned their backs and kept their eyes shut to let it happen as it is not their concern.
The commoner gets punished every time as there is nothing there to seek the remedy. How many accidents have happened due to wrong parking, how many pick pockets have been arrested from the area and what else goes on there should be a concern for the authorities if they really want to make Islamabad the beautiful.
Islamabad the beautiful looks good only as a slogan; the incompetency and apathy of the authorities concerned make it look otherwise.