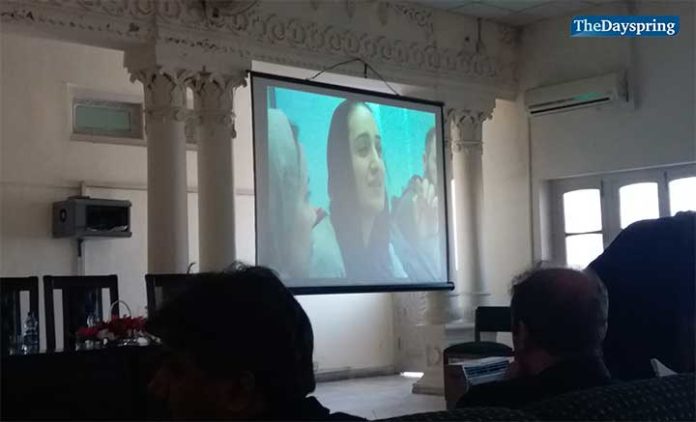 By: Maleeha Irfan Khan
RAWALPINDI: The documentary subjected to depicting the role of women to fight with the dragons of the society shown on the 4th of December in Fatima Jinnah women University concluded many things. The documentary screening was organized by Embassy of The Netherlands in Islamabad in collaboration with Fatima Jinnah Women University, Rawalpindi.
The documentary 'Facing The Dragon' revolves around work of two women, Nilofar (Doctor turned parliamentarian) and Shakila (an investigative journalist). Both the women seen fighting for the rights of women in Afghanistan where most of the men think women should not be allowed to go out of their houses to work. Prior to feminism in fact after that, some parts of the world still lack the basic human rights. Women are materialised and subjected to men's honour. The documentary was a perfect depiction of how women compromise and starve for the basic rights. While men in the society dominate while take decisions for their women. The ultimate patriarchal behaviour suffocates women to their best capacity. The documentary highlighted how the empowered women try to change and take charge of the things but are so trapped and strangled by men that they suffocate. The change in the society happens after decades when the women continue to speak for themselves. It requires a lot of resilience and those are women of substance who create change while making it better for other women. Those women break the stereotypes while grabbing an access to stand adjacent to men in every race and continuing to do so. But what saddens is that the documentary showed two women who were constantly putting efforts to emphasize change and navigate other women the path to change but failed. The patriarchal circle has been enriched in their lives so much that they can not get out of that. In fact they avoid to change while condemning it as much as they can.
Its high time now to realize everyone that women do not need any authentication/verification from men to decide what to do. They should not be deprived of their basic human rights while accessing them for every expression.
The film screening was ended with a question answer session and presentation of shield to Deputy Head of Mission, Nabil Taouati who also spoke about how much the role of women is important in a society.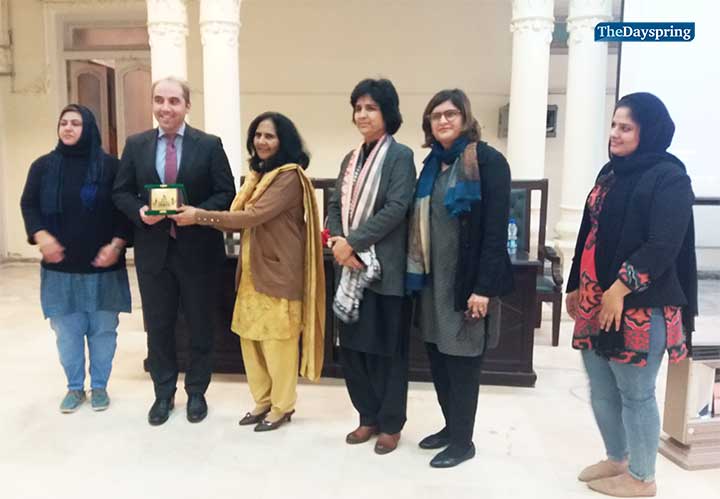 Synopsis
As the US withdraws aid and forces from Afghanistan, the Taliban their hold and stability of the country's fragile democracy is unclear. Afghan-American film maker Sedika Mujadidi joins two awe-inspiring women on the front lines. Nilofar a successful doctor turned member of the Afghan parliament, driven in her mission to secure peace and well being for women; and Shakila a top investigative journalist committed to exposing the truth about what is happening in her troubled country. Under increasing threat of violence, these two women are soon forced to choose between their sense of duty and love for Afghanistan, and the safety of their families.
Send your invites to cover events at [email protected]