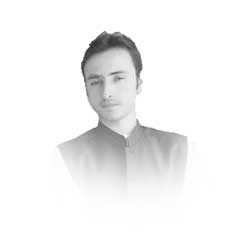 By: Awais Gilani
Do you know why the legal profession has always been considered a noble profession?  Every person needs a lawyer at least once in a lifetime. When a person is arrested, the only person who can rescue him/her is the lawyer. When someone wishes to buy a property, a lawyer will be needed to draft the contract and ensure that the terms of the contract favorable to their clients. Setting up businesses may also require the expertise of a lawyer for legal requirements. Divorcing couples need legal representation to secure their respective interests. If any person is wrongfully terminated from employment, he also needs a lawyer to get back his job.
But in the past few years, some black sheep have turned down the moral of this noble profession due to their bad practices out of courts. We have witnessed many incidents in which lawyers badly reputed this profession. Unfortunately, not only young, even senior lawyers are also fond of doing such malpractices. Now as per layman's opinion these lawyers are a disgrace to this noble profession.
Another story which is in the news/press now a day about Lawyers is Fake Degrees. Now if anyone wants to become a lawyer he/she has to go through LAT and GAT exams. But In past, there was no such system. Due to it now we have huge numbers of lawyers. One will be shocked to review the statistics of fake lawyers who have been kicked out in the past few years by the Bar Councils. Recently after the Bar Councils' election, when the Bars send their degrees for verifications, the results were surprisingly different. Most of the winning candidates are having fake degrees, most candidates are having fake verifications. Even the most senior winning Councils who have more than 20 years of legal practices but having fake degrees and are doing practice. The executive committee has removed their names from the roll of advocates and ordered criminal proceedings as per Legal Practitioner Bar Council Act 1973.
As long as an institution has no check and balance system and no accountability, that institution has no dignity. Hopefully, strict action will be taken against these fake lawyers who have turned down the dignity of this noble profession.
The writer is a freelance columnist. He tweets @Gillaniawais