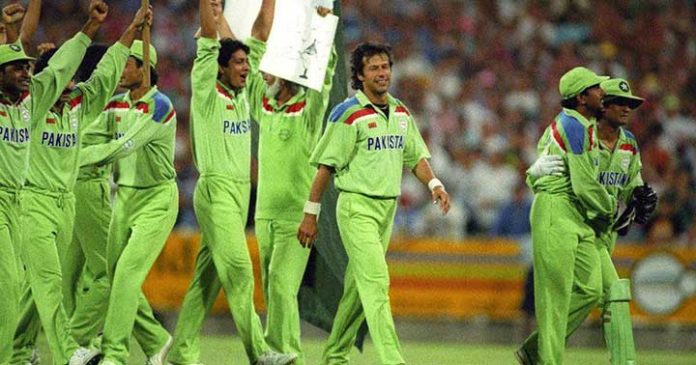 By: Asem Mustafa Awan
Sports build character. A phrase that forms the very base and identity of a true sportsman. He stands against all odds and strives hard to gain laurels for his motherland.
Sports in Pakistan has always been a neglected area. Prime Minister Imran Khan is a sportsman himself and with his indefatigable commitment and willpower, he braced and dug deep to bring laurels for Pakistan in winning the 1992 World Cup. An achievement to date missed by Pakistan on many occasions owing to compromising attitude of individuals in the team.
Recently Pakistan cricket is witnessing war of words between the stars who were public heartthrobs. The Justice Qayyum Commission made a number of findings and handed punishments namely to Salim Malik who got banned for life but a number of others were given benefit of doubt.
Pacer Aaqib Javed and star opener Aamir Sohail have been very vocal about their views against Wasim Akram.
Aqib Javed has blamed Wasim Akram for ruining his career and currently Aaqib Javed works as a cab driver in UK. Aaqib has stated when he raised the issue of match fixing and betting he was also threatened of dire consequences. Aamir Sohail termed Wasim Akram as 'insincere' in putting the national flag aside and blamed him for the losses in three consecutive cricket world cups of 96, 99 and 2003.
Whistleblowers in Pakistan cricket have always faced the exit.The star wicketkeeper Rashid Latif taking a pre-mature retirement also gives out a sad tale of how things operated in sports and Pakistan Cricket Board in particular.
Rashid Latif has made it very clear that he will stand by his statement which he gave in front of Justice Qayyum.
Prime Minister Imran Khan has also recorded his statement in front of Justice Qayyum along with pacer Sarfraz Nawaz.
Why the corruption and match fixing scandal has been hushed up over the years while stars of the yester years still have the heartburns.
The truth should come out and sports should now once and for all be purged from elements that have ruined the lives of so many others.
Pakistan's dilemma in sport can be gauged from the fact that most of the sports bodies are indulged in internecine fighting and tales of embezzlements of funds are rampant and many inquiries are pending.
The funds received by the sports bodies from the government and the international sports federations need a detail audit.
Prime Minister Imran Khan has been fighting against injustice and corruption the moment he formed his political party Tehreek Insaf. He can do a big service to get the sports streamlined at the national level as a true sportsman as all the sportsmen look up to him to cut a fair and square deal. The 'crooks' in sports have made millions and now is the time this embezzled money should now be recovered and be used on sports only.
All these warring bodies should face a high level commission and give their side of story and those who have grievances should come forward without any fear.
The heroes who brought laurels for nation and those who betrayed should be singled out. Nation should honour the heroes who excelled in their sporting disciplines and placed the motherland first before all.
These serious allegations have made sports fans turning their heads and looking for answers. The rumours have always been there but now answers and findings should come out and those responsible should be taken to hall of shame and their names should be removed from hall of fame.