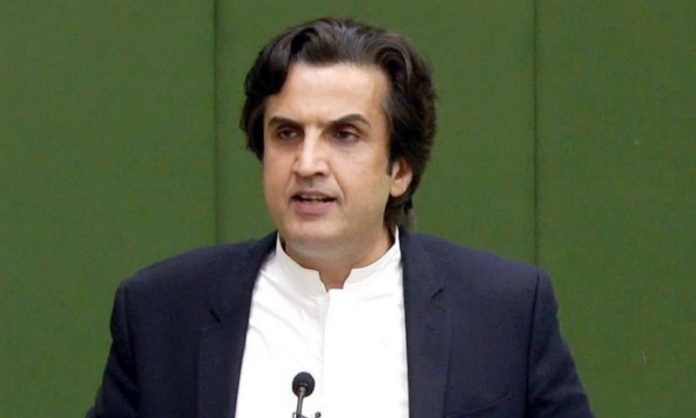 ISLAMABAD: Federal Minister of industry and production, Khusro Bakhtiar accused of creating hurdles in the imposition of health levy on tobacco by anti-tobacco activists.
According to a press release by the Society for the Protection of the Rights of the Child (SPARC), the federal cabinet approved the health levy in 2019, but it is yet to implement. The levy proposes a Rs10 per cigarette tax to discourage smoking among the youth and help the government raise its revenue from tobacco products.
Country Head of Campaign for Tobacco-Free Kids, Malik Imran, told the media that it is required to implement a health levy to save children and youth and help fund the health department and generate revenue. Already, due to a shortage of health resources, the stunting of children has increased.
He also mentioned the inattention of the Federal Minister for Industry as he is creating hurdles in the imposition of the health levy. The Health levy should have been imposed earlier, as it was directed by the Prime Minister, he added.
Khalil Ahmed Dogar, Program Manager SPARC told the media that Pakistan is a high-risk country as 62.7 percent of its population around 207.77 million are youth under the age of 25 years. These young people are more prone to taking up smoking, daily 1200 children initiate smoking primarily due to its affordability to them than others. The fact that cigarette prices in Pakistan are among the lowest in the world shows that the efforts to increase taxes are not being made as aggressively as these should have been.
Shariq Mahmood Khan, CEO of Chromatic Trust, added that tobacco use is a major contributor to non-transmissible diseases and health care costs for tobacco-related diseases, and lost productivity costs the economy PKR 615 billion.
A Health levy on cigarettes to be implemented as already tobacco is killing more than 170,000 every year, and it is substantial for attaining the health objective of reduced tobacco consumption, he added.