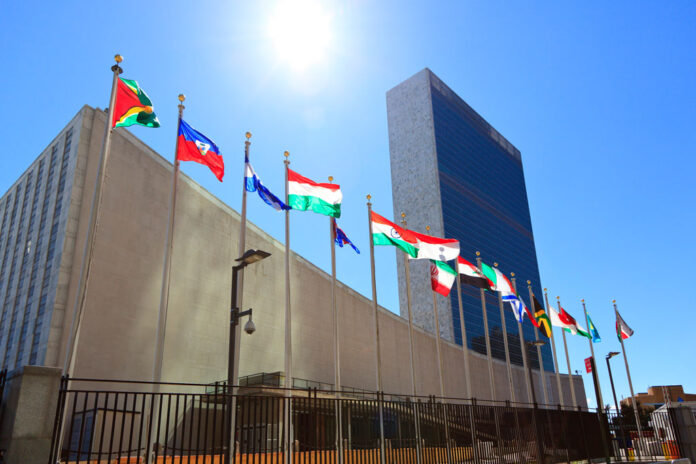 By: Qasim Farasat
According to UNDP, about two-thirds of Pakistan's population comprises youth below the age of 30 years, and approximately 29 percent (54 million) of the total population is between 15 and 29 years. The youth is not only in numbers; their potential and energy are double the numbers. However, due to a lack of resources and the government's negligence, their potential is not properly channeled and tapped. Youth engagement in Pakistan is quite low compared to the population of young people in the country. Thus their participation in the policymaking process and human development is insignificant, and alarming for the country.
Youth in any country is the biggest asset for development; however, it becomes a burden if not given a proper direction. Keeping this in view, an alarming percentage of youth is unemployed because of the lack of opportunities and education. According to the UNDP report published in 2020, around 29% of the young population is illiterate, while only 6% can complete 12 years of education. The low literacy rate is why socio-economic problems such as unemployment, poverty, and less civic and political engagement exist. The government of Pakistan is taking steps to eradicate economic issues, but there is still a long way to go in endorsing youth engagement at decision-making levels.
In Pakistan, Civil Society Organizations play a significant role in encouraging youth to participate at policymaking levels. Several CSOs work primarily with youth in key areas such as leadership, political empowerment, promoting democratic values and anti-extremism by supporting peace and education through capacity building and advocacy campaigns. Some other institutes are doing capacity-building at grass-root and divisional levels by arranging activities that promote social and political awareness. Moreover, Civil Society Organizations are compelling governments to develop programs for the betterment of youth and, eventually, the country.
One of such initiatives to promote youth engagement in Pakistan is the National Youth Council of Pakistan, in which young people discuss matters of importance with the Prime Minister, Cabinet, and elected government officials. Based on the situation, young people analyze and suggest policy recommendations to the government. Although representation of young people via Youth Councils is an effective process of participating in the policymaking process, the engagement of young people is still low.
UN Agenda 2030 ascertain youth involvement for a better sustainable world. SDG 16.7 ensures responsive, inclusive, participatory, and representative decision-making, making youth a crucial part of the development process. The present issues of the world cannot be taken for granted. Therefore youth cannot be left behind in fighting against inequality, building peaceful societies, and tackling climate and health crises. Several organizations train youth to attend various youth delegations and summits and teach them research and advocacy skills.
Youth engagement is one of the core elements for promising sustainable development. The UN Agenda 2030 aims to include youth from all walks of life, particularly indigenous and people of color. Young people have better solutions to the emerging problems pertinent to healthcare, climate change, poverty, and human rights. Their involvement strengthens their abilities, shape their opinions, and develops their attitude. Participating in meaningful discussions assists them in problem-solving skills and eventually becoming influential leaders. As youth currently covers the major part of the world's population, their voices cannot remain unheard. Therefore, countries are promoting youth engagement at both national and international levels.
Its implementation can be seen in the United Nations Youth Delegate Program, in which youth delegates at UN General Assembly officially represent young people from various countries, Commission for Social Development, the Economic and Social Council, and the High-Level Political Forum. Approximately ten countries have developed Youth Delegate Programs, including Ukraine, Mexico, and Australia. The platform provides a good opportunity to youth delegates by allowing them to express their ideas and participate in the policymaking process via official representation on behalf of their government to make better and effective decisions while advocating sustainable development. The UN also published a guiding framework for member states to develop a Youth Delegate Program, enabling young people to participate formally.
Developing a Youth Delegate Program will foster youth engagement at all official forums. Young people are more energetic to participate in international delegations, summits, intergovernmental meetings, and policymaking. As youth now comprises the major world's population, Pakistan is not behind. A big opportunity for the Government of Pakistan to promote youth engagement is to establish a Youth Delegate Program through which young people from all over Pakistan come forward and become change-makers and future leaders. The program will train youth in every capacity for their better learning and grooming, fostering youth-government partnerships at all levels.
Pakistani youth is highly creative, talented, and full of energy and ideas. All they need is a suitable medium through which they can take risks, think innovatively, and engage productively. As the major chunk of the population, youth is a key demographic dividend and opens many ways towards prosperity. Keeping in view the needs of both the youth and the country, the government should devise a program that allows them to engage meaningfully and contribute to development by facing challenges and risks that come in the way of growth.
---
The writer is a former elected member of the Commonwealth Youth Council. He tweets at @QFarasatCYC