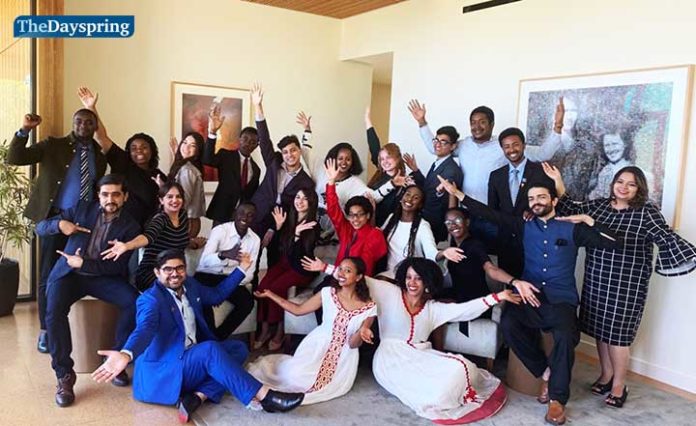 ISLAMABAD: Four young enthusiasts from Pakistan were among 22 young leaders who were selected for RiseUp Youth Champion Initiative (YCI), which is an exciting program to furnish young leaders from five different countries including India, Pakistan, Ethiopia, Rwanda, and the United States (Louisiana and Mississippi). This year the third cohort of YCI program was launched and the incubator workshop was held in San Francisco California, during early July 2019. The program developed by RiseUp is a joint venture and fully funded fellowship by The David and Lucile Packard Foundation and the Public Health Institute California. The Youth Champions Initiative invests in visionary young champions who lead the sexual and reproductive health and rights (SRHR) movement now and for the next generation. Following a competitive selection process of more than 500 application 22 visionary young people were selected to be part of this cohort of 2019. YCI has developed an innovative incubator style model that integrates intensive capacity building, leadership development, mentoring, project funding, and technical assistance to enable the Youth Champions to launch creative new initiatives to improve SRHR in their countries. The program enriches these young leaders to push boundaries and think out of the box to solve major sexual and reproductive health rights and justice related issues through innovation and empowerment in their countries. The program was a week-long with different creative exercises, activities, site visits, sessions, mentorship opportunities and meetings with international leaders who support youth involvement in various decision making and policy related work. The overall group included young people from the background of medicine, nursing, entrepreneurship, young volunteers, journalism and people running their own organizations were also part of this fellowship program.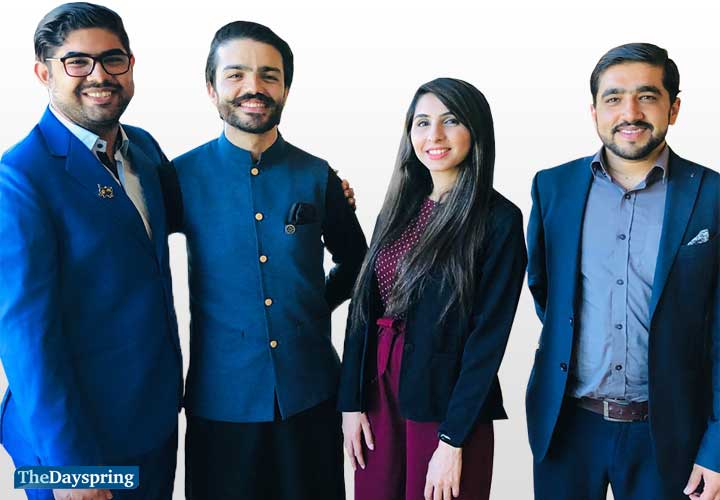 As always Pakistan shines internationally with their youth 's significant contributions and this time out of huge international pool of young visionary leaders, four were selected from Pakistan after a huge competent process and become part of this group of 22 extra ordinary youth leaders, as RiseUp cohort III fellows. These young people have contributed on various ground and have worked extensively since young age in improving the various social and health related issues in different parts of Pakistan. Working from youth development to youth sector and from human rights to reproductive justice, these young people have played an active role in advancing youth, empowering communities and shaping the sustainable ideas.
Know about four young leaders from Pakistan :
Anmol Zehra: Anmol has served as the Lead Facilitator for Menstrual Hygiene Management Project with UNICEF and Training and Development Consultant at doctHERs, a digital health platform that matches the underutilized capacity of female doctors to the unmet needs of health consumers. As a medical doctor, Anmol wants to connect other women who are doctors to rural communities who do not have SRHR access.
Ehsamullah Baig: Ehsam is the founder and CEO of Pakistan Innovation Summit for Education, which works with peer educators in the realms of education, health, and social development. Ehsam is working to shift the focus of Pakistan's public health education towards including family planning and policies, and education on sexual helath.
Qaiser Roonjha: Qaisar is the founder and director of Welfare Association for New Generation (WANG), a youth led organization focused on engaging youth in community organizing. Qaisar is passionate in linking solutions between rural communities and modern technology for SRHR. He is currently pursuing masters in international sustainable development from USA.
Sarmad Muhammad Soomar: Sarmad is a licensed Registered Nurse, and currently works under domain of Research at Aga Khan University, Pakistan. Sarmad is passionate about integrating human sexuality into healthcare curriculum. He has rich experience in terms of working on SRHRJ advocacy and project implementation in communities all over Pakistan. He is working for inclusion and justice in sexual health and rights as well, by working with gender diverse people, adolescents, refugees, disabled people and men. Sarmad is also a youth champion of Asia Safe Abortion Partnership and Global Youth Video contest winner for ICFP 2018.
The team is looking forward to integrate learning from the program into their current work and pave better paths for future. RiseUp program has provided a positive support and base to these young people from Pakistan to strength their networks more and establish sustainable solutions related to their extra ordinary vision for the communities they live and work.