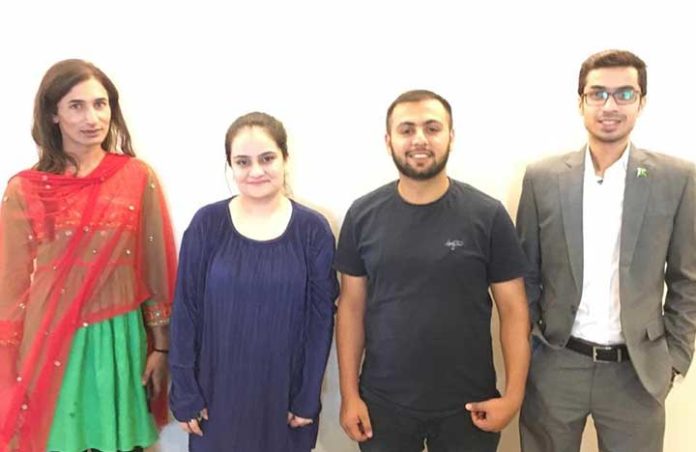 By: Our Correspondent 
Kuala Lampur: Four youth advocates from Pakistan will participate in Asia Youth Fest 2019 going to be held in Kuala Lampur, Malaysia from 11th to 13th September. The festival is thematic upon "Building the Next Generation Movement for Sustainable Development Goals (SDGs)" which will bring together young people from 13 countries to realize transformative vision of the SDGs.
Mr. Danish Tariq from Youth Advocacy Network (YAN), Ms. Mahnoor from Blue Veins, Mr. Mohsin Bin Iqbal from Rehnuma FPAP and Ms. Julie from Forum for Dignity Initiative along with other activists from Bangladesh, Bhutan, Cambodia, China, Hong Kong, India, Indonesia, Nepal, Philipines, Myanmar, Sri Lanka and Malaysia.  
The youth festival aims to engage around 50 most active young advocates working for youth issues and their engagement along with the implementation of 17 sustainable development goals in their respective capacities and countries. The festival will be formally launched by the regional organization i.e. Asian Pacific Resource and Research Centre for Women (ARROW), Malaysian Deputy Minister of Women, Ms. Hannah Yeoh Tseou Suan, Deputy Minister of Education Mr. Teo Nie Ching and ARROW's ED, Ms. Sivananthi Thanenthiran on 12th September 2019.
Pakistan is a country with more than 67% youth bulge and Asia region has the media age of 30.6 years and about 700 million young people which means that young people are the real key in for the future of the whole region and this fact couldn't be denied that their capacity strengthening is most important for the better future as well.
Advocates from Pakistan said that to ensure youth development, young people need inclusivity, safe spaces, advocacy skills and meaningful participation at all levels.