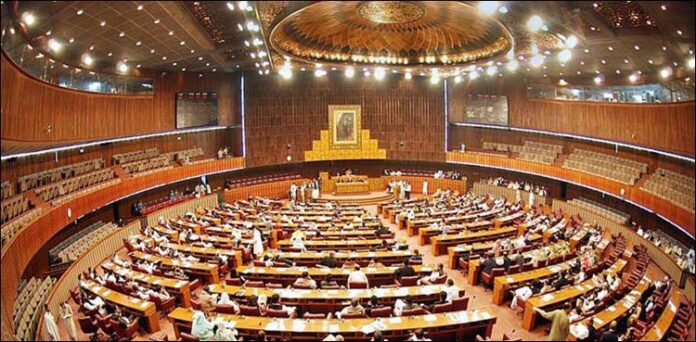 By: Our Correspondent
ISLAMABAD: The National Assembly was informed today that the government is focusing on Hi-Tech, Information Technology and latest courses like cloud-based computing, graphics and web designing to impart skill training to the youth in the coming months. 
In a written reply during the Question Hour, the Ministry of Federal Education and Professional Training said that it is conducting Technical and Vocational Education Training (TVET) courses all over Pakistan to benefit the youth to take advantage of vast opportunities available in the IT and the industrial sector.
It was said that TVET courses for less developed areas in conventional trades like electricians and plumbers will continue.
Minister for Energy Hammad Azhar has said the government is taking every possible step to save people from the impacts of price hikes.
Concluding the motion in the House moved by Senators Bahramand Khan Tangi and Mushtaq Ahmed regarding the recent rise in petroleum prices causing inflation, he said petroleum prices in Pakistan are the lowest in the region.