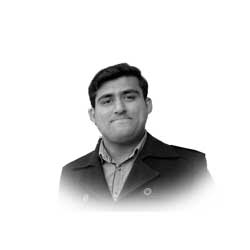 By: Zain Ul Abideen
The undeniable realities of the 21st century have changed the course of human history drastically. As we know, the COVID-19 Pandemic has disturbed the foundations of liberal democracy and it is mercilessly attacking on human lives and livelihoods all over the world. Many people believe that the vaccine for COVID-19 will end the pandemic and the world will move to pre-corona era but the realist world is moving toward another ruthless race of COVID-19 Vaccine instead of making it a "Collective Good of the world". The prevailing trend 'every state for itself', to acquiring effective corona vaccine and remedies, is the wrong way to eradicate or reduce the speedy-transmission of deadly virus. This prioritization of domestic population is known as "Vaccine Nationalism". The so called "Vaccine Nationalism" is not only morally disgraceful, it is also highly flawed way to tackle the global transmission of virus. The paramount snag of vaccine nationalism is that it put states with low-level resources at a disadvantage. Thus, if nations with excessive number of cases fail in obtaining the vaccine, the pandemic will further interrupt the global supply chain and crush the economies around the world. If leaders think that protecting their own population is sufficient to end the cruel pain, then they should overcome this delusion as soon as possible.
Without global access to potential vaccine, ordinary population of the world will likely continue to ache more than before, leading to more virus-effective-people burden, drastic economic problems and unprecedented lose of human lives.
The UK and Russian Federation have started vaccinating their people to prevent the virus. In the US, the Pfizer vaccine has also got approval from health officials for emergency use in the coming days and the Moderna vaccine in coming weeks. Canada also announced approval of the Pfizer vaccine last week. Simultaneously, India together with United States and Russia has not joined the WHO backed "Access to COVID-19 Tools Accelerator". The sole purpose of this program is to promote cooperation among the countries of the world in the manufacturing and distribution of vaccine. We have experienced such nationalistic face of countries during the pandemic and its harsh effects before. In 2009, Swine Flu, also known as H1N1 Virus killed more than 284,000 people globally. A vaccine was manufactured within 8 months, but economically-sophisticated states moved to pharmaceutical companies within their own territory for development. Consequently, the distribution of Flu vaccine was based on purchasing power of states and not to curb the menace of speedy-transmission.
Secretary General UNO, Antonio Guterres warned that, vaccine nationalism is moving at full-spectrum and he has repeatedly reemphasized his call for corona vaccine to be used as global collective good, available to everyone and everywhere in the world. WHO also warned that the countries that stock possible vaccine while excluding other countries would worsen pandemic. "We need to prevent the vaccine nationalism", he said.
Without global access to potential vaccine, ordinary population of the world will likely continue to ache more than before, leading to more virus-effective-people burden, drastic economic problems and unprecedented lose of human lives. With developed countries creating hurdles to COVID-19 vaccine club, the problem of vaccine distribution has become a biggest challenge of supply and demand. The most lethal consequences of vaccine nationalism sees unbalanced burden placed onto the world's helpless masses as the pandemic cure has become a personal good, unreachable to both Global North and Global South. To keep away from nationalistic reactions, we need consolidated, strong global governance system to make sure the balance distribution of vaccine and remedies of COVID-19 worldwide. Segregation of borders will leads to irreversible disaster. We need an organized coordinated strategy to evaluate the number of existing vaccinators, existing mass vaccination initiatives and substantiate the delivery of vaccines. Public health specialists can learn lessons from experiences of polio and smallpox vaccination distribution and allocation plans. We must empower our international governance institutes to help them doing this daunting task. The World Health Organization along with the Global Fund, CEPI and GAVI can play very constructive role in aiding government's communication strategies to describe to their respective masses regarding severity of virus. We have international organizations and effective tools to manage the COVID-19 vaccine in well-organized and competent way. All states have to recall that it is the common microscopic and invisible foe of human beings. A nationalistic posture toward the pitiless pandemic will further enhance global health crisis along with economic problems and political instability. An efficacious vaccine can end the deadly virus but only if all states ensure fair, impartial and timely global access to it. Selling vaccines to the high-income bidder is not the perfect way to prevent the virus.
The writer is an independent researcher and a freelance contributor.