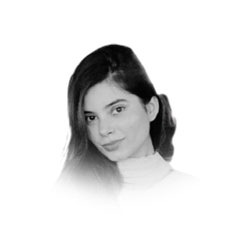 By: Zainab Bashir Ahmed
Human trafficking is also called "trafficking in persons". It is an illegal use of force, enforcement of any such act without consent or approval of a person that eventually benefits the traffickers by pushing them towards not just labor exploitation but also commercial sexual exploitation. It is a criminal category, a threat to someone's body, also exploitation of human rights law, this includes serious physical torture under the condition of force. Human trafficking is a breach of state, federal also international laws, it can also lead the victim towards psychological disorders a swear trauma that can affect the ability to develop themselves for the future in the community. According to federal legislation (the Trafficking Victims Protection Act of 2000 (TVPA), and its subsequent reauthorizations), human trafficking is defined as:
a) Sex trafficking in which a commercial sex act is induced by force, fraud, or coercion, or in which the person induced to perform such act has not attained 18 years of age; or
b) The recruitment, harboring, transportation, provision, or obtaining of a person for labor or services, through the use of force, fraud, or coercion for the purpose of subjection to involuntary servitude, peonage, debt bondage, or slavery. (22 USC 7102(9))
Human trafficking is a hidden industry that has been growing massively from previous years now, every day each gender men, women, juveniles also transgender are being exploited through this high profile business. They have been trafficked around the corner of the world for exploitative agendas, not just from across the borders this business trade is taking place but within the state as well. The business is an open challenge for lawmakers at an international level, causes for extreme poverty in the world are one of the reasons for this particular business. The International Labor Organization (ILO) states that there are almost 25 million victims subject to human trafficking currently around the world. It is a topic in the limelight for each community mostly across the borders is not the only condition of human trade business. The basic idea of this trade is largely to make money out of it, by clearly putting the life of victims at risk, this is another way of exploiting human dignity. The business of human trafficking globally generates around $150 billion in profits according to ILO. The organization also states that around 30 million people are indulged in modern forms of slavery in Asia and 9 million in African countries.
Everyone has a right to live their life without fear, threat also free from slavery a life with dignity there are countless innocent people who have been the subject of slavery that have been trapped, threatened in order to impose forceful illegal act in many areas around the world. Modern slavery is the extreme exploitation of different human beings for private or industrial gain. Cutting-edge slavery is all around us, however frequently just out of sight. Humans can end up entrapped making our clothes, serving our food, selecting our vegetation, running in factories, or running in houses as chefs, cleaners or nannies. From the outside, it could appear to be an ordinary process, but people are being controlled they could face violence or threats, be forced into inescapable debt, or have had their passport taken away and are being threatened with deportation. Many have fallen into this oppressive trap sincerely because they have been looking to escape poverty or lack of confidence, improve their lives and support their households. Now, they are left with no choice. Modern slavery has different forms in the community we live in for example Human Trafficking, that is been discussed earlier, also forced labor, without consent we cannot impose any certain duty on any human that against their will, service of people without being willing for it under any life threat or torture, Slavery of children where juveniles face physical torture also they are exploited for the traffickers personal benefits, child marriage is also included in this where one is forced to marry against their will and also child domestic slavery is also included. Early stage marriages is one part of modern slavery business where in some child marriage cases it is considered to be slavery. Decent based slavery is a custom based and traditional form of modern slavery where the victim is treated as ones property they can impose anything on them it more like a "slave" status. Debt bondage/bonded labour it is such a form where any person is forced to work with a little amount or maybe no pay Bonded labour has existed for masses of years. Debt bondage changed into used to lure indentured labourers into working on plantations in Africa, the Caribbean and South-East Asia, following the abolition of the transatlantic slave trade. Bonded labour is most great in South Asian countries along with India and Pakistan. Frequently entire households ought to paintings to repay the debt taken by using considered one of its members. Once in a while, the debt can be exceeded down the generations and youngsters may be held in debt bondage due to a loan their parents had taken decades in the past.
We should promote through campaigns those companies that take larger steps to prevent human trafficking, through news channels and other mediums we should engage general public and educate them about this business which has been exploiting many humans around the world specially women, support anti modern slavery and anti -human trafficking business.
The writer is a law student and works with the 'The Dayspring', she writes on taboo issues and has been part of campaigns for women's rights. She can be reached at [email protected].