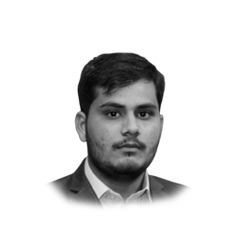 By: Zulqarnain Hundal 
HISTORY – Hydropower is a type of renewable energy that is obtained by using the power of falling water and its rapid flow. It is the most widely used renewable energy source in the world. It accounts for approximately 54% of the world's total renewable energy and 18% of the world's total energy. In ancient times the power of water was used for various types of water mills, irrigation, and various mechanical devices such as grinders, saws, hammers, hammers, dock cranes, and domestic elevators. By the end of the 19th century, water had become a regular source of electricity. Northumberland was the first Kyrgyz hydroelectric house in 1878. The first commercial hydroelectric plant was built in 1879 at Niagara Falls. The use of hydropower began to increase in the early twentieth century and continues to this day. This energy project is not only cheap but also environmentally friendly. That's why an institution like the World Bank sees hydropower (which generates electricity without releasing significant amounts of carbon into the atmosphere) as a major source of economic growth.
METHODS – A variety of methods are used to generate hydropower. The first is to build a dam or reservoir to store water and generate electricity with the help of turbines. The second is the 'run of the river, that is, the flow of the river through the pan-stack in which there is no need to build a dam. The third is 'pumped storage' in which stored water can be pumped and used for energy. According to various statistics, the average age of a dam is 50 years.
CAPACITY – But many dams have lived to be 100 years old. According to the Department of Energy, projects with a capacity of more than 30 MW are considered large, while projects with a capacity of 10 MW or less are considered small, and projects with a capacity of 100 kW are considered micro-hydro. Hydropower usually has three major components. In which 'reservoir' which is for storing water, 'dam' which is for controlling the flow of water, and 'power house' which is for generating electricity. From a scientific point of view, the turbine installed in the dam converts the kinetic energy present in the water into mechanical energy. Which is then converted into generator electricity (electrical energy).
ENERGY SECTOR OF PAKISTAN – When it comes to the energy crisis in Pakistan, it has been going on for decades. While load shedding has made people's lives miserable, on the industrial front we are far behind the world. The ruling elites, engrossed in political tug-of-war, made loud claims but never took the energy issue seriously. Expensive energy from oil and gas has been hurting the country's economy for years. The energy projects in CPEC have shown people a new path of hope. There has been some progress on energy projects in the last two periods and the present government is also interested in renewable energy sources. Today many projects are being worked on and many projects have reached the completion stage.
According to Economic Survey 2019, Pakistan's power generation capacity will reach 37,400 MW in 2020. Industrial and domestic maximum demand is up to 25000 MW. The transmission capacity is disrupted at about 22,000 MW. The delivery system in Pakistan is very old and the requirement is not only to increase its capacity but also to change it under modern requirements. A large portion of Pakistan's energy is lost through line losses and power theft. The question arises that do relevant agencies think about what are the reasons for the difficulties in the transmission of electricity? After all, despite the abundance of energy, why are there so many problems with electric load shedding in Pakistan?
According to the United States Government, in 2019, Pakistan will receive 64% of its energy from biofuels, 27% from hydropower, and 9% from other renewable and nuclear sources. According to WAPDA, the hydel share has been increased to 32% in 2020.
HYDROPOWER PROJECTS – When it comes to projects installed in Pakistan, at the time of partition, Pakistan had inherited 60 MW of power projects for a population of 31.5 million. At the time of the establishment of WAPDA, in 1958, the amount of hydropower in Pakistan had increased to 119 MW. After signing of the Indus Water Treaty, Pakistan's right was limited to 142 million acre-feet of water and projects like Warsak Dam, Mangla, and Tarbela were installed which are still among the major projects of Pakistan.
There are about 90 small and large hydropower projects in Pakistan. Their total capacity is 10132 MW. In which approximately 5700 MW KPK, Punjab 1800, Azad Kashmir 2400, Gilgit-Baltistan 147, and Sindh 0.5 MW projects are installed. Some of Pakistan's biggest active projects are Tarbela Dam located in Haripur on the Indus River. It is the largest dam in use in Pakistan. Its capacity is 4888 MW upto 6298 MW. The project was completed in 1976.
Ghazi Brotha is a project connected to the Indus River at Attock. This is a project on a flowing river. Its capacity is up to 1450 MW. Mangla Dam is located on the Jhelum River at Mirpur Azad Kashmir. Its generating capacity is 1000 MW. While it is running at an additional load of 15% and plans to expand it to 1500 MW have been completed. Neelam Jhelum, Azad Kashmir, which became operational in 2018, has a capacity of about 970 MW. Warsak Dam is located on the Qabil River in the Peshawar Valley. Its generating capacity is 243 MW.
UNDER CONSTRUCTION HYDROPOWER PROJECTS – Many older projects are about to expire. In view of the increasing energy consumption in the future, Pakistan will have to build and activate new energy projects soon. In this regard, many new projects are under construction.
There are 20 such hydropower projects, which are under construction or in preparation for construction. Their total capacity is 12032 MW. There are approximately 6683 MW KPK, 720 Punjab, 48 Azad Kashmir (figures do not include the new Azad Pattan project), 4563 Gilgit-Baltistan, 13.6 MW Sindh and 4.4 MW projects in Balochistan. The present government has announced the construction of the Diamer Bhasha Dam on the Indus River near Chilas in Gilgit-Baltistan, which is expected to be completed by 2028. This is a 4800 MW capacity project. With its completion, not only will the power crisis be overcome, but the project will also irrigate more than 1.2 million acres. Dasu Dam, a 4320 MW project, is also under construction. Similarly, the government has also signed the Azad Patan project under CPEC and has indicated that it will be completed by 2026. It will be able to generate up to 700 MW of electricity. Construction on the Mohmand Dam also began last year.
FUTURE HYDROPOWER PROJECTS – There are about 86 hydropower projects that are being proposed and could be worked on in the future. According to WAPDA, about twenty projects can be worked on in the future. Their total capacity is 47,700 MW. Of these, KP has plans for 11,000 MW, Punjab 870 MW, Azad Kashmir 5,500 MW, Gilgit-Baltistan 30,000 MW, Sindh 37.2 MW, and Balochistan 3.8 MW. These include the 15,000 MW Katzara Dam located near Shivak, Skardu, and the 7,100 MW Bunji Hydro Project located in Astor, Gilgit-Baltistan.
HYDROPOWER ENERGY POTENTIAL – If the potential of hydropower in Pakistan is assessed, then it is well known that Allah has blessed Pakistan with a great natural blessing like water. But we are unable to use this great blessing in time. According to WAPDA, Pakistan has the capacity to generate 100,000 MW of hydropower. Of which certified sites are 60,000 MW. But the total number of active projects currently installed in Pakistan is only 10,132 MW. Pakistan can not only generate energy by storing water, but also reduce water scarcity and rehabilitate agricultural lands. Pakistan's water storage capacity is 30%. In comparison, the United States has 497 percent on the Colorado River, Egypt has 281 percent on the Nile and India has the Sutlej. Beas is 35% in the basin. Pakistan must increase its water storage capacity next year in the face of climate change.
CHALLENGES – Glaciers that supply water to rivers around the world were surveyed, according to the well-known scientific journal Nature. According to their research, the Indus River is most at risk. "According to an estimate published in National Geographic, the flow of water in the Indus River will reach its peak in 2050 due to the melting of glaciers due to climate change." In view of climate change, Pakistan needs to increase its water storage capacity to not only protect the local population from future floods due to climate change but also to restore agricultural lands and generate electricity by storing them.
When it comes to challenges, the biggest obstacle to hydropower projects is economic weakness. The country is already burdened with economic debt. Under such circumstances, building large dams and spending on their research is the most difficult task for the government. At the political level, too little attention and light priorities push these plans back. That is why the construction work of many dams could not start despite repeated announcements and inaugurations at the state level. This is a long-term task. The effects of which come after a long time and the return on investment come after a long time. That is why the tendency towards it may be less. The length of the investigation and the length of the construction also stand in its way. Establishment of remote infrastructure or dilapidated infrastructure, lack of trained manpower, local unavailability of electromechanical equipment, lack of experienced local construction companies, lack of private investment companies in project implementation The trend and many other technical and non-technical reasons can also stand in the way of hydropower projects. Security issues, such as Pakistan, are geographically surrounded by many internal and external enemies and many projects are dependent on support of neighbors. Other alternative energy sources could also stand in their way. As many investors have installed furnace oil-powered power plants. Some of the negative effects of the dam can be taken as challenges in the past. Such as land erosion, sedimentation, depletion of various species, climate change (excess of rainfall), increase in alkalinity in water, the spread of various diseases. Problems of population migration from the dam site can also be an obstacle at the regional and political levels.
The history, methods, present situation, future plans and challenges presented can be utilized towards preparation of a strong operational integrated management mechanism. The findings are important source of information and should be used in a cohesive integrated policy. The focus and growth in energy sector should be enabled through hydropower energy generation. Addressing the problems and challenges of above mentioned issues will increase the economic and energy potential of Pakistan.
Note: The information in this article is taken from WAPDA, Wikipedia, AEDB, Independent Power Producers Association, International Hydropower Association and others. Some of the calculations in this article have been done personally.
Zulqarnain Hundal hails from Gujranwala, is a Mechanical Engineer by profession, and has won the Awareness Award in the energy sector in the last year (2019).
The writer is an award winning journalist. He can be reached at [email protected]