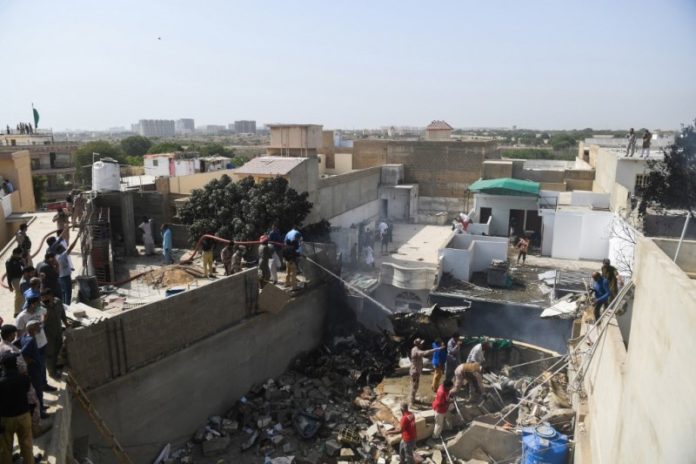 BAKU: Islamic Cooperation Youth Forum – Eurasian Regional Center (ICYF-ERC) has offered condolences to the Pakistani people and government over the victims of an aircraft crash in Pakistan's southern city of Karachi, which left scores dead and wounded.
Pakistan International Airlines (PIA) flight PK-8303 crashed on Friday in a residential area near Karachi's Jinnah International Airport after losing its engines. It is estimated that 99 people were on board the Airbus A-320 aircraft when it crashed, including 91 passengers and eight flight crew.
The statement issued by Elmaddin Mehdiyev, Director General of ICYF-ERC read as "We are deeply saddened by the just arrived sad news of the passenger plane crash occurred near the Karachi airport". The Board of the Eurasian Regional Center of ICYF (ICYF-ERC) sharing the grief of the brotherly people of Pakistan, expressed its sincerest condolences to the families and relatives of those died in this tragic crash happened close to Karachi airport on 22 May 2020.