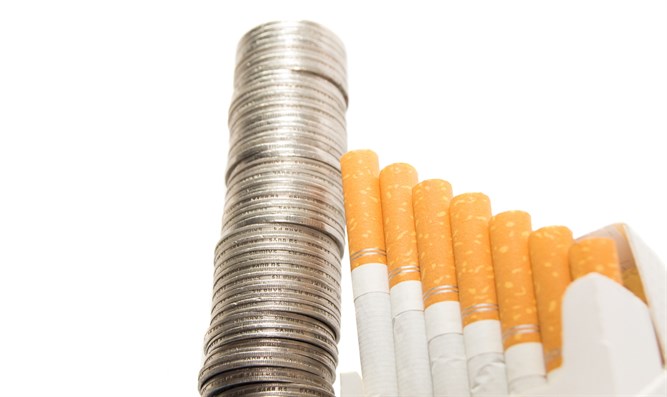 FBR fails to collect targetted tax from the tobacco industry
By: Our Staff Reporter
Federal Board of Revenue in 2019, claimed to collect PKR 150 billion taxes from cigarette industries in the fiscal year 2019-20 through the tobacco trace and track system, asserted then to be launched by March 2020. FBR, later issued a clarification that health is a provincial subject.
The taxes estimated for the collection were PKR 140 billion from two major tobacco companies and PKR 10 billion from illicit tobacco trade. The plan was to collect 115 billion in the shape of Federal Excise Duty and 25 billion as Goods and Services Tax.
The budget strategy presented by the cabinet to Prime Minister Imran Khan in May, 2019 mentioned imposition of health tax on tobacco, claiming to increase PKR 10 – 14 per pack of 20 cigarettes and PKR 1 per 250 ml drink of sugary drinks and was decided to be a part of Finance Bill 2019. The Government hoped to earn PKR 50 billion tax through this measure. The advisor for Tobacco control, Babar Atta said The tax is being implemented to discourage people from smoking and the money will be used to provide free medical treatment to people using Sehat cards. However, the Fiscal Budget of 2019-20 announced later, completely missed out on imposing health tax on tobacco.
The FBR later issued a clarification that health is a provincial subject and federation cannot levy health tax on tobacco consumption however the third tiered tax structure on cigarettes was abolished. Tax collection from the cigarette industry had already declined to PKR74 billion after the introduction of the third FED tier.
Both cigarettes and carbonated drinks have poor nutritious value and the sales trends show a growing habit of smoking among youngsters and high consumption of soft drinks. Not only higher prices discourage youth from initiating cigarette smoking but encourage current smokers to quit, who are nowadays at a higher risk to coronavirus due to their decreased immunity.
Implementing tax price policies that ultimately add to the national health objectives, which has already been provided in Article 6 of the WHO Framework Convention on Tobacco Control (FCTC), "Price and tax measures to reduce the demand for tobacco".
The efficient imposition of taxes on these can decrease people's access as their consumption is injurious to health and is increasing health burden of the country.
Billions of revenue can be immediately collected by the Government by revising taxes on just these two products and the generated revenue can be straight off invested in public's health for fighting controlling corona pandemic in the country.