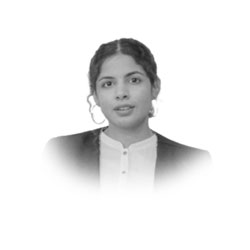 By: Kainat Saif
In an era where we have an excess of information. A lot of channels, plenty of content, and clickbait have more to do with the ratings and less with serving the ears and eyes of the audience with accurate news. Fake information, incorrect particulars, distorted reality, and invalid facts but the blend of the same is BREAKING NEWS material nevertheless. Using blanket terms such as FAKE NEWS makes the matter worse. This article will shed light on misinformation, disinformation, and malinformation with their implications.

Misinformation is flawed and incorrect information is introduced as actuality, however, without any malicious intention. Important things to notice about misinformation are the factors like rumours, no ultimate conclusions, inaccuracy, fake scientific knowledge, and depending on the situation. In the context of Pakistan, whatsapp messages floating about covid-19 treatment with garlic and leaves of sana-maki and all such desi totkay also known as DIY (do it yourself) is one example.
Disinformation is the deliberate spread of false information making it look like a real one. Men's rea is involved here in forming any propaganda. For insistence to malign Pakistan Army involvement of Pakistan in military operations by playing a role as assistant of Taliban by India was a recent big dose of disinformation. This was mainly for political scoring.
Malinformation on the other hand is intended publication of private information for personal or corporate gain instead of the public good. In the business of politics, malinformation is a trend where to defame the opponent's manipulated content with false context and connection comes in handy.

The exploitation of information has consequences. Terrorists are using this tactic to spike up their campaigns. Morally we all are duty bound only to produce and consume information backed by data and facts. On the other hand legal actions could be taken if one does not comply with the same. There are different acts, ordinances, regulations, codes of conduct, and rules which can be looked at: http://www.moib.gov.pk/Pages/15/Media-laws
The writer is a lawyer. She can be reached at [email protected]