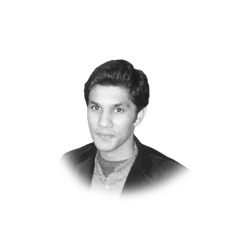 By: Sibtain Mir
It is a fundamental right of every person to enjoy equal rights whether he is a man or woman. Women, all across the globe, are raising voices for their rights. They have been protesting for a long time but their campaign for equity got ramped up after the "Seneca Falls Convention" that occurred in New York in 1848. The declaration was outlined by Elizabeth Cady Stanton in which more than three hundred men and women had assembled for women's rights. This declaration gave rise to the suffrage movement. After that first wave of feminism got started. Elizabeth Cady Stanton and several other names came on the roads and streets to raise voices for gender equity. At that time women were only restricted to their homes, meeting the needs of husbands and children. At that time, women were alienated from social activities. Therefore, these claims led some women's rights activists to raise voices for the right to vote. Seeing the struggle, government after different states started to consider women equal to that man in every walk of life _ education, economic sphere, or politics_ women will not confront any discrimination. Then, the 2nd wave started. It also talks about equality. It had its roots in Russia.
The 2nd wave started from Russia and had left its impact all over the world. Pakistan is no exception. The Women's Action Forum(WAF) was launched in Pakistan. Women of this forum burned their dupattas and protested against Zia's regime and his policy of Islamization. Afterward, protests continued in different forms, and "Aurat March" is one of those as well. But it's not our debate. The question is whether women are enjoying the same rights as men do? Or, is gender equality a myth in Pakistan? Let's discuss.
Education plays a very important role in the development of any country. And, it is as important for women as it is important for men. Unfortunately, in the case of Pakistan, statistics are not showing optimistic signs. According to the governments' social and living standard measurement survey(PSLM), from 2018 to 2019 only half of women and girls aged 10 or older in Pakistan have ever attended school. In addition to this, only half of the females aged 10 to 24 know how to read and write. According to PSLM, 64% of women aged 10 to 24 can read and write. All these statistics show that in the educational sector gender equality is a real myth in Pakistan.
Although women are participating in politics; their representation is smaller than small. And when we talk about gender discrimination in politics, we mean, there are barriers to voting, barriers to seeking elected office, and there are barriers to representation in policymaking and governance. Electing its representative and giving vote is the fundamental right of every individual. Unfortunately, the situation in Pakistan concerning electoral participation is very dark. Out of 106 million registered voters, only 44% are women. This is because some eligible female voters are not being registered on electoral rolls. Even if they are registered on electoral rolls; they cannot participate because, in some backward areas like kpk and Balochistan, women are suppressed by the feudal lords and face deterrence. Therefore, they can not participate equally in politics. Saying gender equality is a myth in politics will not be wrong to say.
Women are contributing to the economy all over the world. In Pakistan, women are not being provided equal opportunities to men. At the global level, women's role in the economic sector is vital where 38%women are taking part as a labor force. Contrary to this, here in Pakistan, this percentage is very low _that is 20%. Lack of contribution from women in Pakistan's economy is due to unequal job opportunities, insecurity, harassment at the workplace, and stereotype beliefs. Even women who are serving in different cadres are not getting equal salaries to men. Thus, gender equality in the economic sector is seen as invisible.
According to the global index gap ranking, Pakistan ranked 151 out of 153 countries. The honor killing, domestic violence, and increasing rape cases in Pakistan are being aggrandizing day after day. In 2019, the Human rights commission for Pakistan( HRCP) reported 430 honor killing cases in Pakistan out of which 363 were women. Moreover, rape cases being reported have also increased significantly. According to statistics, 10 cases are recorded every new day in Pakistan. Additionally, the meager opportunities for women in the economic sector increase the dependency level of women on men. Resultantly, men consider women a second person and inferior to them. Consequently, it gives birth to domestic violence as well. Therefore, it adds more insults to the injury of women.
After the above-mentioned statistics and facts, it seems gender equality prevails nowhere in Pakistan. To combat gender inequality, the incumbent government with the help of organizations that are working on women's rights in Pakistan must draft a comprehensive policy. Until and unless women are getting equal opportunities in socio-politico-economic sectors, sustainable development in the country will be a daydream and out of question.
The writer is a freelance columnist. He can be reached at [email protected]