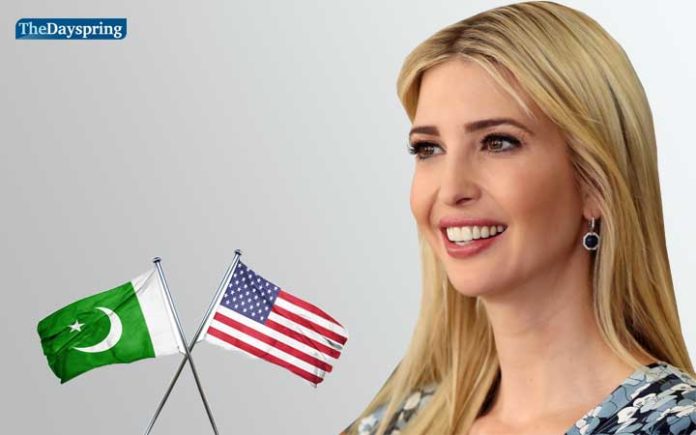 ISLAMABAD:  Advisor to US President Ivanka Trump is interested in working for women empowerment in Pakistan and wants to launch various programmes for the welfare of women in Pakistan.
In a meeting with Advisor to Prime Minister for Overseas Pakistani's and Human Resource Development Syed Zulfiqar Abbas Bukhari, Ivanka Trump emphasized that the projects would provide women with employment opportunities, vocational training and help with the economic development of the country.
Taking the alarming unemployment ratio in Pakistan under consideration, Ivanka also said that she would like to help provide the youth with job opportunities in Pakistan. It was also decided in the meeting that cooperation between the two countries in various fields will also be started.
During the moot, the two agreed to start cooperation between Pakistan and the US in various fields.
Syed Zulfiqar Bukhari thanked Advisor to US President Ivanka Trump and lauded her for her offer to help empower women of Paksitan.
He also added that Pak-US cooperation will help create opportunities for human development and would provide men and women with equal opportunities.