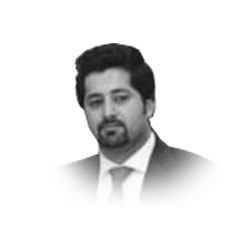 By: Umair Abbasi
Yesterday, I was listening to a speech of Mr. Usman Dar(Special Advisor to PM) in which along with other things he mentioned how they are investing on youth to get them ready for emerging technologies like ML(Machine Learning), AI(Artificial Intelligence), Big Data, Cloud computing. First of all, I would like to inform him these are not emerging technologies but are well recognized and implemented technologies in which Pakistan is far left behind. Secondly, I am pretty sure he himself doesn't know anything about these terminologies and picked these fancy words from somewhere. The reason I am making this bold assumption is due to the personal experience I would like to share with you all.
Mr. Imran Khan promised that he would implement the merit selection procedures and offer 10 million jobs but as of today none is fulfilled.
I am a Professional Engineer recognized by the PEC (Pakistan Engineering Council) and (Engineers Australia) with over 7 years of experience in the Middle East. I returned to Pakistan last year and due to the pandemic and International flight restrictions I was unable to return back. To continue my career in these difficult times I started applying locally. I thought it would be easy to land a job either in private or Government organizations with all the experience and accomplishments I have. Last month, I got an interview letter from the Pakistan most reputed organization SUPARCO Islamabad. In the advertisement for the job they just mentioned designation as manager and I applied right away as I have management experience but in the Call Letter, they mentioned the designation Manager (Artificial Intelligence/Machine Learning) which came as a surprise to me as I am a construction professional and though I have personal interests in these areas and learn new computer languages every now and then to automate some exhausting work tasks, I have no experience whatsoever related to AI or ML and neither did I mention in my Resume. Anyway, I went for the written test and found out that I was not the only one being wrongly selected but there were many and even they shortlisted Physics teachers for said job. At that particular moment, I realized what happened. All over the world, medium to the large organization has opted for machine learning and artificial intelligence for hiring suitable candidates and they are quite successful in finding the right one. Since SUPARCO is working on AI/ML they must have written an algorithm themselves to shortlist the suitable candidate in which they failed miserably and they wasted the time and effort of many. This raises the question if a leading organization of Pakistan is not able to implement a simple computer algorithm/program to select the suitable candidate, how they are going to train the young generation for the emerging technologies? or should I say the technologies we have no idea about.
My quest to land a job didn't end there. A few days ago, I saw an advertisement in a local newspaper about the construction jobs in Punjab and headed over to their website www.jobs.punjab.gov.pk to make a profile and apply. But to my dismay, I was unable to make a profile even for at least two hours since there were plenty of bugs in the JavaScript of that website. The dropdown menu, degree selection and save to continue buttons didn't work as they should have but somehow I was successful in building a profile and now it was time to apply for the particular jobs. If you are closely following along the article you would have guessed it that I was unable to apply as the website kept on telling "Degree doesn't match" though I meet all of the mentioned requirements or I must dare to say I over qualify for that particular Job. I called them to inform but no response from their side. The same is true for NTC (National Telecommunication Corporation) where I am unable to even register the account. Furthermore, there is no career section on the CPEC website even though the contractors such as POWERCHINA are advertising jobs in the local newspapers. I sent an email to them too and got a bounce back email and no call response from their local office.
These are a few instances I mentioned to demonstrate ineptitude of hiring procedures in digital Pakistan. Mr. Imran Khan promised that he would implement the merit selection procedures and offer 10 million jobs but as of today none is fulfilled. Though there are few jobs available in the market but the Government competencies especially in Punjab are despicable. If a professional like me, who has enough overseas experience to land a mid-career job in Pakistan I wonder what it would be like for those who just finished their education and are out in the market for the Jobs. Mr. Usman Buzdar has to accomplish much more for the province. Needless to say, we need an immaculate digital and transparent hiring systems in Pakistan otherwise the situation will only get worse.
The writer is a Civil Engineer by profession, he tweets at @umairabbasi63