By: Adhamjon Janobiddinov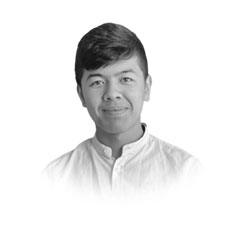 Uzbekistan is a Central Asian country with 34 million population, the country is especially rich in historical artifacts, cities like Tashkent Khiva, Bukhara and Kokand which are more than 2000 years old, Samarkand is 2750. Let's travel to the country virtually.
Bukhara is the Cultural Capital of the Islamic world and the historical part of the city was included in UNESCO World Heritage List, there are many worldwide famous historical monuments such as Minorai Kalon, Mausoleum of Ismail-Samani, 7 saints of Bukhara, Ark, Zindan and other museums, madrasahs. Bukhara city was the capital of Emirate of Bukhara. This well-preserved city hosts international festivals and meetings, every year millions of tourists visit to Bukhara. Additionally, this city gave birth to the famous Imam al-Buhari, the author of hadiths which were actually wise authentic sayings of Prophet Muhammad (P.B.U.H).
Capital of Timurid Empire Samarkand city is famous for its fascinating monuments such as Registan square where the biggest musical festival Sharq Taronalari is held, Shakhizinda, Mausoleum of Imam al-Bukhari, Mausoleum of Daniyar Prophet, Guri Amir, Old observatory which was built in XV century. Samarkand is one of 50 UNESCO Cities humans must visit before dying. Aforesaid, it was capital of Timurid Empire, In fact, Timurid Empire is 3rd biggest empire in human history created by Amir Timur.
Khiva is also one of the most ancient and famous cities of Uzbekistan, well-preserved, UNESCO city was the capital of Khiva Khanate, it also played a serious role in The Silk Road. Islamkhoja complex, Itchan kala, Kalta Minar, Tash havli are worldwide famous tourist attractions of Khiva. This city is really famous for its ancient traditional dance Lazgy. In fact, in 2017, it hosted "Magic of Dance" International Festival.
Uzbekistan is a highly recommended country for travelers, especially for Muslims. The country includes more than 7000 historical buildings and many ecotourism zones. Welcome to Uzbekistan!