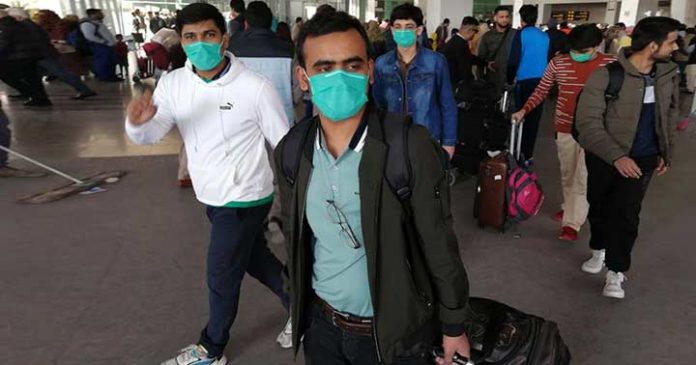 By: Our Editor
ISLAMABAD: Unlike rest of the world including China and Italy – where people with ages higher than 50 were affected the most by coronavirus, according to WHO 34 percent of the total confirmed cases of coronavirus in Pakistan constitutes young people with ages between 18 and 35 years.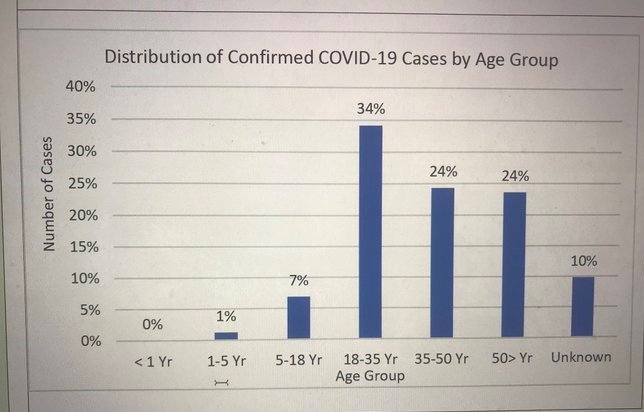 The Special Assistant to Prime Minister on Health, during a press conference yesterday said that 5,225 people are currently isolated in quarantine facilities across Pakistan. Of these, 23 percent have tested positive, while all others are being sent back to their homes with explicit instructions for protection.
Dr. Mirza further said that out of total cases in Pakistan, 7 percent are locally transmitted that means 93 percent contracted the disease in countries already affected by it. Most COVID-19 patients are those who have travelled to Iran for pilgrimage and their families.
The infected patients comprise of 64 per cent men and 36 per cent women, he added.
While commenting about the age bracket of corona cases in Pakistan, Dr Mirza said that pattern of COVID-19 cases are different in Pakistan than other countries in Pakistan most cases comprise of young people. In China, the contagion was the highest among elderly people aged 65 years and above.
Total tally of COVID-19
The number of confirmed coronavirus cases in Pakistan jumped to 1,252 on Friday after new cases were reported in Balochistan, Punjab, Sindh and Khyber Pakhtunkhwa. So far, 10 coronavirus infected patients have died in Pakistan while 22 have recovered. New evidence from the United States and Europe also drew attention toward young adults contracting Covid-19.
"The fact that Pakistan has a higher young population as compared to China and many other affected countries, explains why a majority of the confirmed cases in Pakistan constitute young adults," explained Dr Rana Safdar, Chief Epidemiologist at the National Institute of Health as reported by The News.