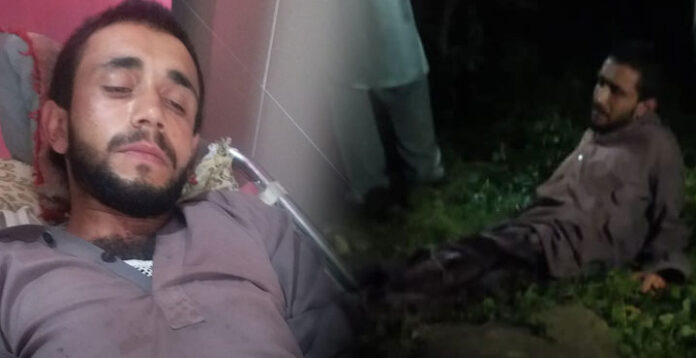 By: TD INVESTIGATION CELL
MURREE: Alleged psychopath stalker, who has been harassing women for a long time, is caught red-handed by local people of Rawat Murree and handed over to Murree police in injured condition. The man is identified as Hassan Gul Nawab, hails from Union Council Dewal of Murree Tehsil.
An FIR has already been registered against him.
According to people of the area and upon preliminary investigation, the man was doing suspicious activities like entering women's rooms at night, cutting their inner wears and molesting. According to police, the man said that he used to masturbate when he approached sleeping women. He fled every time when someone would awake or tried to catch him.
There is no reported incident of theft by local people.
A 30 bore pistol, cutter, screwdriver and soap were found from him.
On Sunday night at around 1 am, Hassan tried to enter a house where women were present. A watchman namely Nisar saw him entering the house and informed local people of the area who were already vigilant because of his repeated visits in the same area. Upon seeing himself in trouble, Hassan opened up fires on people who were chasing him but was tackled by local people who were 30 to 35 in number.
Hassan also received a bullet in his leg reportedly from another person who came with him and is in District Hospital Rawalpindi.
The FIR has been registered against him (Hassan S/O Gul Nawab) under sections 324, 458, 511, 34 and 2a.