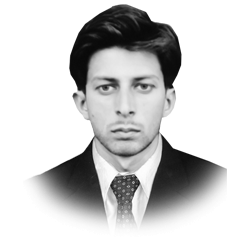 By: M. Shanawar Jura
The State Bank Of Pakistan (SBP) has announced the new monetary policy on 16 July 2019. In this monetary policy the Governor State Bank and its team have decided to increase the interest rate. In this regard, the State Bank Of Pakistan has increased 1 percent interest rate from the last monetary policy. In the last monetary it was 12.25 percent and now it has reached at 13.25 percent by adding 1 percent.
In fact, the bank has the authority to announce the monetary policy after almost two months just to control the economic cycle of the country. In the very context, the bank can increase or decrease the interest rate or can use any other tactic to handle the monetary ups and downs by keeping in view all the other economic factors. So the bank has escalated the interest rate by 7.5 percent since May 2018 to 13.25 percent till now.
    Moreover, the expected inflation rate is 11 to 12 percent. In this regard in a press conference the Governor State Bank (SBP) stated that the prices of goods will increase by almost 1 percent in the first half of the current fiscal year. He added that the inflation will grow less from the next fiscal year that will start from June 2020. In addition to this, there will be a noticeable decrease in inflation in 2021.
He further explained the matter of the real interest rate and said that the real interest rate is not any fixed number rather than that, it varies because of economic activity in the country.
This new monetary policy and change of interest rate have the number of impacts on the economy and its stakeholders. In this context, the first impact will be on the prices as it has told by the Governor State Bank Raza Baqir. The prices of the goods will hike and the buying power of the masses will grow less. In short, its ultimate impact will be on the poor community.
   The other impact will be on the savers. The savers that have savings in the banks on fixed deposit or in any other form will get benefits. The income of the savers will mount due to increase in interest rate. But on the other hand, its adverse influence will be on the poor community that has taken debts from the banks. So on one side, this step is valuable for the rich class and on the other side, the same step is hampering the buying capacity of the poor class.
By confining the discussion there is only one problem and that is the burden on poor and labor class due to the acceleration of interest rates. Moreover the government and policymakers should understand the problem of the lower class while making fiscal policy and monetary policy.
 The writer can be reached at [email protected]