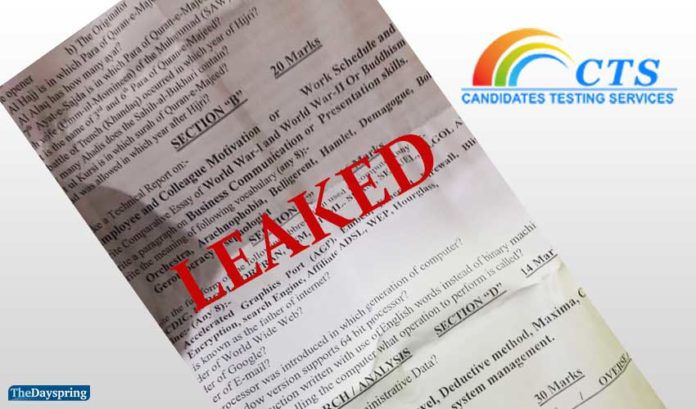 ISLAMABAD: A private testing organization with the name 'Candidates Testing Service (CTS), cancelled the test for the post of Assistant Director in Overseas Pakistanis Foundation (OPF) over paper leak before the exam began.
Despite multiple complaints no action has been taken yet on paper leak case. The test for the post of Assistant Director in Overseas Pakistanis Foundation (OPF) was supposed to be be held on Sunday, 23rd June 2019. Many of the applicants were surprised to see the notice upon their arrival at the examination center in Islamabad stating that the paper has been canceled and new date was to be announced soon.
Upon revelation that the paper had been out before the examination day many applicants lodged complaints through Citizen Portal but till now no response and action have been taken.
Unemployment in the country made easy for the private testing organizations in Pakistan to take thousands of applications against a single vacancy in public and private sector organization but job are given to those who bribe or have reference said Usama a student of COMSATS university Islamabad.
Candidate for the AD Post Murtaza Hassan told The Dayspring that the paper was out and sold in market before exam conducted by a private testing agency CTS, he further stated that this is a single incident that is highlighted but many such incidents happen on daily bases that remain hidden. He stated that complaints have been registered through Prime Ministers Citizen Portal but no action could have been taken yet.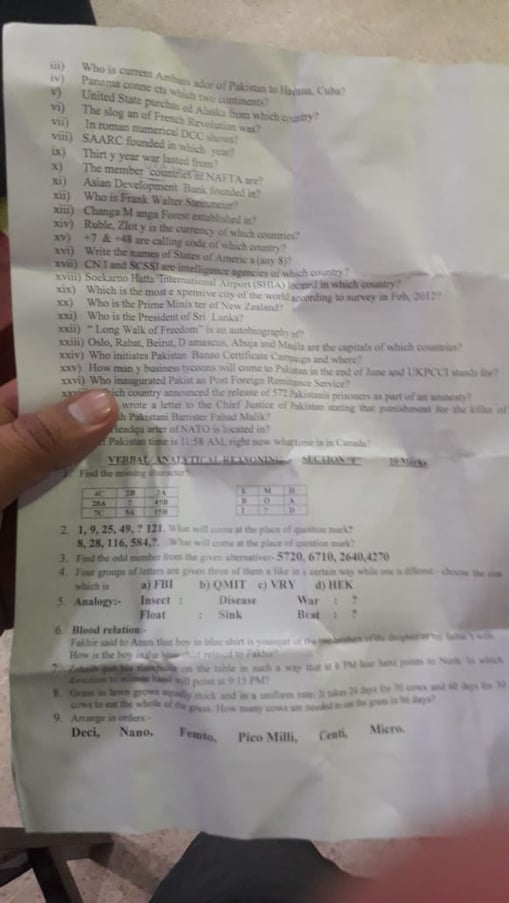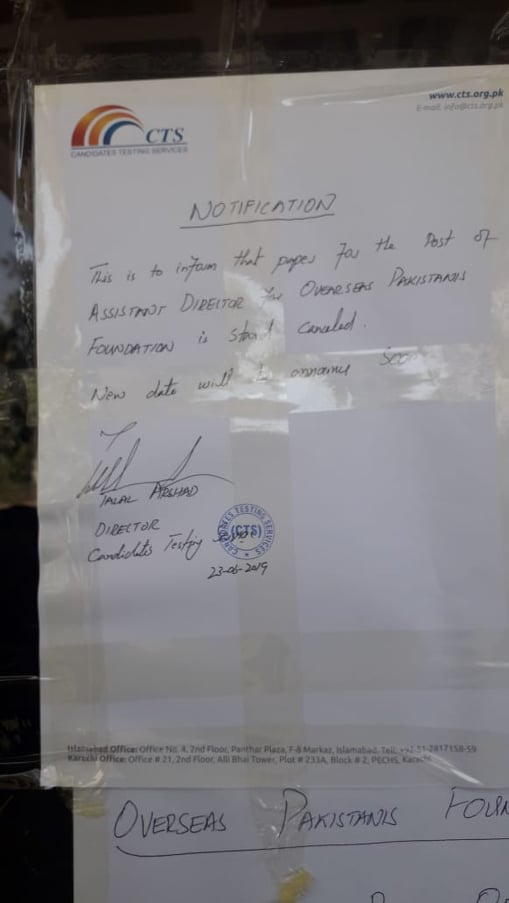 The Dayspring tried to reach CTS administration through phone call on Saturday but call wasn't picked up.
Ends until further development