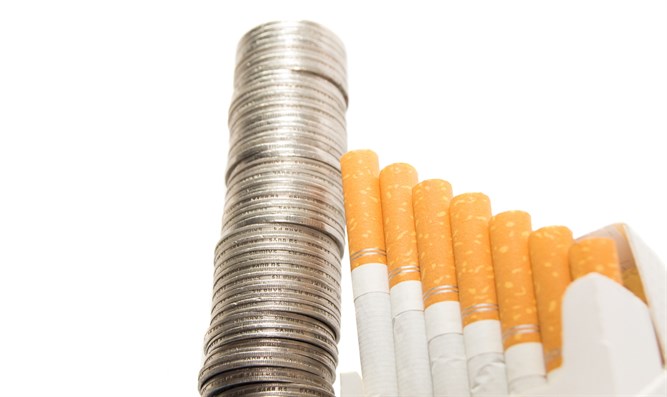 By: Our Correspondent
ISLAMABAD: There has been no net increase in tobacco taxation on the contrary the health cost has increased up to 1.6 % of GDP said Malik Imran Ahmed, Country Head Campaign for Tobacco Free Kids during a Pre-Budget Virtual Press Conference to demand more taxes on Tobacco products in Pakistan.
He further added according to the PIDE report tobacco use cost the economy PKR 615 billion due to health care costs for tobacco-related diseases and lost productivity. Malik Imran said Worldwide, governments impose taxes on tobacco products. Particularly for Pakistan taxes must be increased to balance the health deficit.
Also, tobacco-product excise taxes are most important for attaining the health objective of reduced tobacco consumption.
Khalil Ahmed Dogar, Program Manager, Society for the Protection of the Rights of the Child SPARC said that Pakistan's health care system is insufficient, ineffective, and expensive. The poor conditions in the health sector may be attributed to several factors like poverty, malnutrition, unequal access to health facilities, the inadequate allocation for health, and high population growth and infant mortality.
He added according to the Economic Survey of Pakistan (2005-06), the government spent 0.75 percent of GDP on the health sector to make its population healthier and stronger. By imposing tobacco taxes, the government can generate sufficient funds to invest in the health sector.
He further mentioned that smoking is the leading root of escapable deaths worldwide. The use of tobacco causes 8 million deaths globally each year, with almost 80% of the smokers living in low- and middle-income countries, spending most of their income on tobacco products (WHO Report).
In Pakistan yearly, 166,000 people die due to tobacco consumption. Government must initiate measures to ensure the implementation of all relevant laws to enhance tax on cigarettes to boost its revenue and reduce health costs.