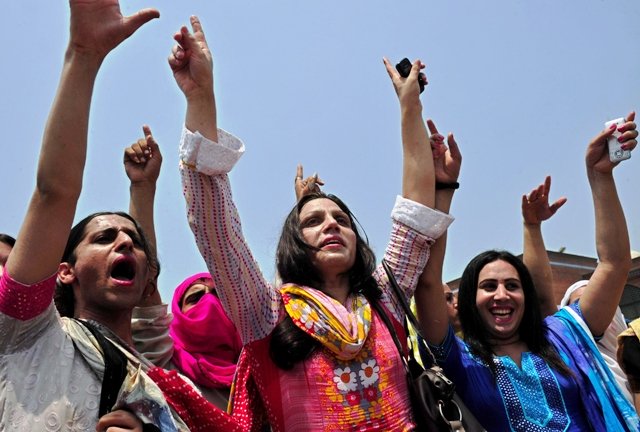 By: Qanita Samreen
From time immemorial, we have had a class that has always been ignored by the world. Whose rights and identities were never considered necessary. We need to bring this class out of the depths of darkness into light by breaking stereotypes, discrimination, and throat thinking about them. These are "TRANSGENDER" of our motherland Pakistan.
Pakistan is one of the few nations in the world that offers legislative support to the transgender community and has acknowledged them as an identity and the first country in South Asia that granted them this identity by passing different acts of protection and identification in the assembly of Pakistan but still, transgenders often fall victim to physical and mental torture, sexual abuse and face violence as sex worker and beggars. They don't have access to basic services and face problems getting the national identity card of Pakistan, out of half million only 4000 have it.
Transgenders are those victimized individuals in Pakistan that nobody is willing or ready to accept. Both the state and we as citizens are culprits in this case. A ray of hope for the transgender community is people who accept them and raise a voice for their rights. Besides all such woes, transgenders are now participating and excelling in medical, law schools, engineering schools, media, entrepreneurship, online marketing and social activism.
Society thinks of them as they are incomplete but we being Muslims should know that Allah didn't create anything incomplete and useless.
Now, it is our responsibility to accept transgenders as a respected community in our society because even in today's era. It is a depressing reality that these individuals have little or no access and aspirations to acquire good education and health care. In such a state working on our attitudes is paramount. We should treat them as we treat other humans.
Transgender rights are human rights as TRANSGENDER is not a scary word.
---
The writer is a student of Media Studies