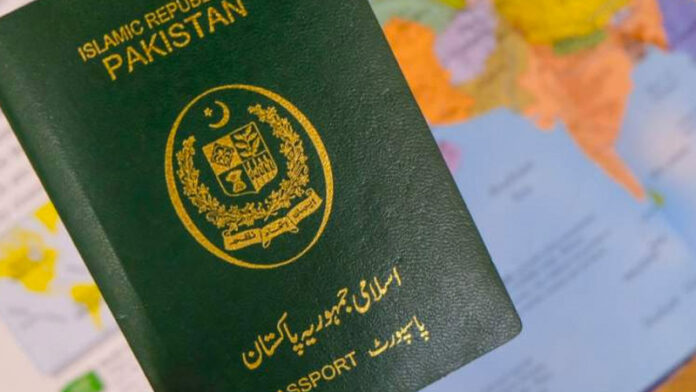 By: Asem Mustafa Awan
They have left their homeland for bright future and out of millions few have made it big while the remaining settled for odd jobs at odd hours breaking their back for livelihood for their families.
These overseas Pakistanis have a plethora of problems that need immediate remedies. These sons of the soil added with run-away ones are contributing with valuable foreign exchange every month.
Prime Minister Imran Khan always raised voice for their rights and wanted to mitigate their sufferings which they face as soon as they land in 'land of the pure'.
The nightmare starts as soon as they announce their arrival after years of working abroad doing back breaking work.
There are countless reports where families were robbed and raped at gun point, their houses mugged and in many cases were commandeered by their own relatives. Abduction and money for ransom all of it happens and in some cases the abductees are killed if the demands are not met. The system supported the crooks and there was nothing these affectees could do. They were forced to offer bribes to the officials and in the end they had no option but to go back where they had come from.
The motorway rape case had a French national visiting Pakistan and she faced the wrath of the system as what appeared was more distressing besides the heinous crime committed.
There are many cases pending in court which have thousands of these people suffering as nothing is in place to help assist them in speedy trials. The Overseas Foundation for these people had its own tales of corruption which leaves a big question mark on its credibility.
The overseas Pakistanis believe in order to get their cases solved they should have their own representatives and they should have the right the vote. The government and opposition have come together on accepting these overworked and overloaded Pakistanis as voters but the modus operandi needs to deliberated at greater length as there are many loopsholes.
The political parties see these individuals as their cash cows while these cash strapped individuals losing most of their fortunes in Pakistan want to make their voice heard at a higher level.
The deliberations are underway and it is believed these overseas Pakistanis will get registered as voters.
It is pertinent to note that nearly three millions of these voters are in Middle East and carrying out election activities is not allowed. What comes next how they will get representation, electronic voting machine, has its own problems, which is what happens if it is hacked and votes are lost.
A plethora of problems are there and there is no immediate solution in sight. The solution lies in the system which should expedite their cases and not fleece them for the good fortunes that had outside Pakistan.
The 2 billion dollars from overseas Pakistanis in a month and that too from Middle East alone show the potential growth and commitment which the entire nation as a whole cannot generate.
The writer is special correspondent at the 'The Dayspring'