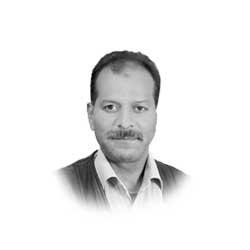 By: Asem Mustafa Awan
Tehreek-i-Taliban Pakistan (TTP) banned militant group leader Khalid Balti alias Mohammad Khorasani was killed in Nangarhar while security circles in both the countries believe the incident may lead to start of renewed ties between Pakistan and Afghanistan.
Earlier when operation Zarb-e-Azb was launched against terrorist organizations in Pakistan, Muhammad Khorasani along other TTP operatives fled to Afghanistan and waged a war against Pakistan from the Afghan soil. In recent days, intelligence reports have revealed that Khorasani and Mufti Noor Wali were involved in planning terrorist activities in Pakistan.
Khorasani was involved in several attacks on security forces of Pakistan resulting in loss of life and property. Of late, there were reports suggesting that he was trying to regroup the militants to conduct attacks in Pakistan.
The TTP and government of Pakistan earlier agreed on one month ceasefire reached through the efforts of Afghan Taliban. The ceasefire deadline was well observed on both sides, however, the demands made by banned outfit were found unacceptable thus no peace initiative could be agreed upon. The recent tearing down of the border fence from the Afghanistan side not long ago was one such offence in breach of the ceasefire on part of the TTP. Still, authorities in Pakistan resolved the issue amicably.
Taliban after seizing control of Kabul had assured Pakistan on many occasions that Afghan soil will not be used against any country. Pakistan has played a key role in the peace deal between the Taliban and the United States.This recent development in Afghanistan with Taliban in control after the US troops' withdrawal was given a twist by Indian government bracketing Pakistan with the Taliban. This Indian propaganda made Pakistan face with many situations including lack of acknowledgement for its pivotal peace efforts.
India lost a key hold in Afghanistan but its allegations against Pakistan resulted in criticism from various international forums on Pakistani security policy. The challenges faced by the Pakistan government from Financial Action Task Force (FATF), International Monetary Fund (IMF) besides the western countries that despite the pledges given by Pakistan have been reluctant in coming out to help Afghanistan in the hour of need.
Prime Minister Imran Khan on different international forums addressed United Nations, United States and the western world that the Afghan Taliban will not be a threat to the world peace. Pakistan has consistently warned the world not to leave Afghanistan alone in the hour of need. Afghanistan's confiscated assets should be released and consolidated relief efforts should be in place to provide the people with food, shelter and warm clothing amid killing winter.
The two countries Pakistan and Afghanistan after the United States withdrawal devised a policy with mutual consultation to help the war ravaged country and save it from armed conflicts in future.
Peace in Afghanistan would have allowed the two countries venture in Central Asia with China interested in boosting trade and economic activities in the region.
Pakistan's policy is very clear, which is for peace and prosperity of Afghanistan. Pakistan unflinchingly is carrying out relief efforts for Afghans through its meager resources and constantly calling the world to help Afghans.
The writer is Special Correspondent at The Dayspring