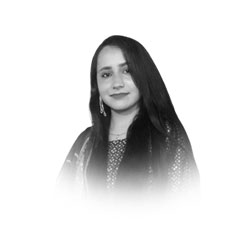 By: Bakhtawar Shar
Almost every area of Pakistan is facing the challenge of torrential rain these days' especially rural areas of Pakistan. Including rural areas of Balochistan, Sindh, Punjab, and Lower KPK. The main reason behind this flood is climate change, According to different international surveys, Pakistan is the 8th most affected country by climate. Industries are the main reason behind the discharge of carbon emissions, Aviation industries, Construction Industries, and transportation. Pakistan, India, and Bangladesh are the most affected countries because of Carbon Emissions.
The agriculture of Pakistan has been devastated, the flood has inundated farms, and vegetable rates are rising. According to the sources, almost 65% of crops have been destroyed. Before the flood issue, Pakistan was already facing inflation issues, It is becoming a challenge for Pakistan to get back to the normal situation. Additionally, the most popular dates of khairpur Mir's City also have sunk under flood. Pakistan's Finance minister said that government could consider importing food from India because of this catastrophic flood.
Women and girls bearing problems during this time, according to the sources 650000 women are pregnant. They need urgent help. Women also need sanitary pads, most women are unaware of the usage of sanitary pads since they do not use them in villages instead of pads they use fabric pieces and they need proper guidance for the usage of pads.
Climate change might become a national political issue in the future because it is an overpopulated country, an agricultural country, it is a low-middle-income country and in Pakistan, not every single person has got the resources to save themselves from the impact of climate change. We can control these floods because this is a global issue but we can do one thing: inform people of the floods and educate them on how they can save themselves from these floods. Additionally, In the future, we need more environmental engineers.
---
The writer is a freelance columnist. She can be reached at [email protected]