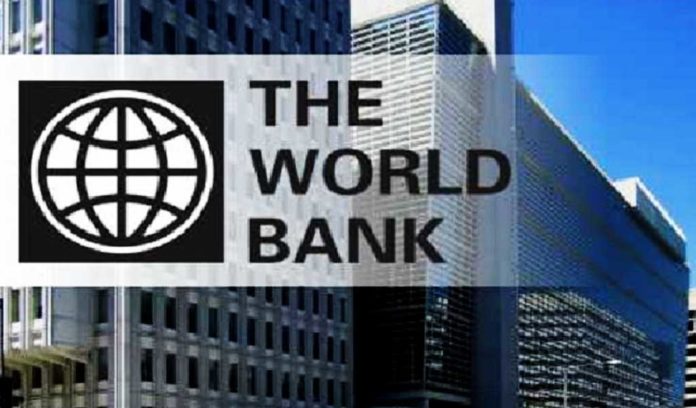 ISLAMABAD October 4, 2018: A report launched by World Bank Group's Doing Business 2019: Training for Reform report released on 31st October, says Pakistan moved up by 11 places in the list of countries providing ease to small and medium businesses. According to the report Pakistan now stands at number 136 in the global ranking and previously it stood at 147th, with an improved score to 55.31, from 52.78 last year. The notable fact is that World Bank is giving this credit to the previous Government in Pakistan which was led by PML-N.
Pointing out factor which has improved Pakistan's ranking report says that during the 2017, starting a business was made easier by enhancing the online one-stop registration system, replacing several forms for incorporation with a single application, and establishing information exchange between the registry and the tax authority. As a result, the time to start a business was reduced from 20 days to 17 days, while the cost was reduced from 7.9 percent of the income per capita to 6.8 percent. The reform applies to both Karachi and Lahore, the two cities measured by the Doing Business report.
"Today is a better day for the owners of small and medium enterprises in Pakistan. Substantial reforms at both federal and provincial levels over the past year have contributed to this improvement", said, Illango Patchamuthu, World Bank Country Director for Pakistan. "I believe it is entirely possible for the country to transform the regulatory environment and create a more competitive business environment, however, this improvement needs to be sustained and accelerated".
While Pakistan's recent improvements are encouraging, the report however found that local entrepreneurs still face difficulties in many areas such as Enforcing Contracts and Getting Electricity. For instance, it takes almost three years to settle a commercial dispute in Pakistan, compared to the global average of 637 days. And firms in both Karachi and Lahore experience power outages on a daily basis, the WB report claimed.
This year's report included, for the first time, a gender dimension in three indicators: Starting a Business, Registering Property and Enforcing Contracts. The country needs to pay significant attention to gender aspects, going forward.
The Paying Taxes indicator set has been expanded as well to include measures of post-filing processes relating to tax audits and Value Added Tax refund. Tax audit compliance in Pakistan takes 29 hours, which is considerably less than the regional average of 48 hours, but higher than the global average of 17 hours.
Suggesting changes for further improvements, Report says that there are more opportunities for improvement in many other Doing Business areas. For example, in Getting Electricity and Dealing with Construction Permits, the country ranks 167 and 166, respectively. It takes a business in Pakistan 161 days to obtain an electricity connection, compared to the South Asia regional average of 98 days and the cost is 50 percent more than elsewhere in the region.
Source: worldbank.org