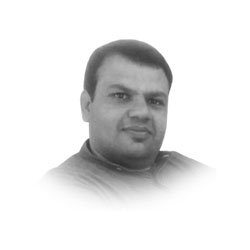 By: Naseebullah Khan
We are living in the 4th industrial revolution the World digital economy is about 11.5 trillion USD which is equivalent to 15 pc of world GDP. Owing to its rapid increase and digitalization of every sector, the industry of IT will progress more with a rocket speed in the future.
Pakistan is a good destination and market for the IT industry. Pakistan software export board PSEB data shows that it has 3013 registered. Global famous IT companies such as Teradata, [email protected] global, Mentor Graphics, IBM, and Bentley have established enterprises and service, consulting, development facilities in Pakistan. Moreover,
300 plus foreign companies are operating in Pakistan as it is the 3rd most popular country for freelancing. Pakistan is the 5th most friendly attractive destination for world offshore service where 16 software technology parks are operating. In addition, Pakistan's IT and ITeS services are exported to 129 plus countries in the world.
The government of Pakistan has provided ample incentives for foreign investors such as:
1. 100 percent repatriation of dividends and investments is allowed for foreign IT investors.
2. 100 percent equality is allowed for foreign investors.
3. A three-year tax holiday is offered to IT startups with no minimum tax and withholding tax.
4. Zero income tax is applicable on IT exports till June 2025.
5. Tax holiday in place for venture capital funds till 2024.
6. 30 percent accelerated depreciation on computer equipment is allowed.
7. From export order /export letter of credit can be gotten in a maximum of 180 days.
From July to February in the PY of 2021 Pakistani export surged to 1.29 billion USD with an increase of 41.39 percent. Apart from this, in the last 5 years, the IT exports remittances have increased by 137 percent. According to the ministry of information, Pakistan has a target of export of 5 billion USD before 2023.
Pakistan has a huge potential in the IT industry. Although it has improved with time but still a long way to go. The present government should reconsider the Pakistan vision 2025 which had set a target of ICT industry of 20 billion dollars until 2025. Moreover, in the inclusive internet index, Pakistan ranked at 76 out of 100 countries with only 35 percent of the population having access to the internet in August 2021. All impediments should be dealt with, with a holistic approach and pragmatic strategies.