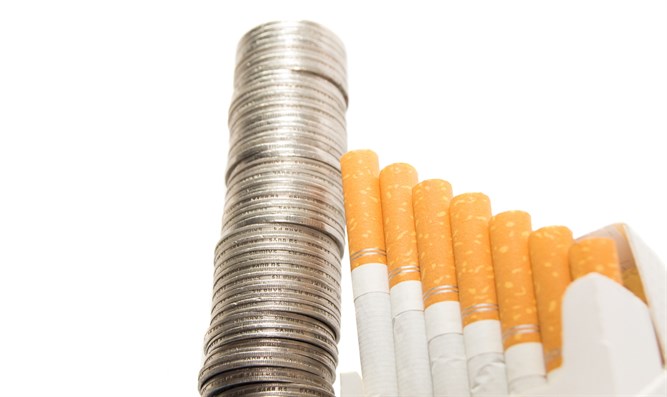 By: Our Correspondent
ISLAMABAD: Tobacconomics released the first edition of the International Cigarette Tax Scorecard, assessing the performance of cigarette tax policies in over 170 countries including in which Pakistan was one of the lowest scoring countries in the region. Tobacconomics is based at the University of Illinois at Chicago's Institute for Health Research and Policy, conducts economic research to update and shape fiscal policies for health globally.
Malik Imran Ahmed, Country Head Campaign for Tobacco Free Kids (CTFK) Pakistan, shared that the Tobacconomics scorecard evaluates countries' cigarette tax policies based on international best practice from past 30 years, using data from the World Health Organization from 2014-2018.
He further said that Pakistan got an overall score of 0.88 out of 5 possible points, which is lower than the South-East Asia average (1.82), global average (2.07), and also scores of top performing countries (4.63).Pakistan has one of the highest health burdens of tobacco in the region, which is estimated to be about Rs. 193 billion. Higher tobacco taxes are imperative to mitigate the health cost incurred by tobacco.
Khalil Ahmed, Program Manager, Society for the Protection of the Rights of the Child (SPARC) said using the statistics obtained from scorecard the World Health Organization Global Tobacco Control implies scoring countries on a five-point scale, thus providing policymakers with an actionable assessment. Four scoring components including the price of cigarettes, changes in affordability, the tax share of the price, and the tax structure were considered.
He further said Pakistan positions at the bottom most of the scorecard with 0.88 points out of 5 for its low tax rate on cigarettes. He added that The World Bank recommends the government to ensure a rise of at least 30 percent tax on tobacco products yearly to increase the revenue and reduce overall consumption of tobacco. He also requested government to review the cigarette tax policies to soar the revenue, reduce the burden on health infrastructure and its affordability to the youth.