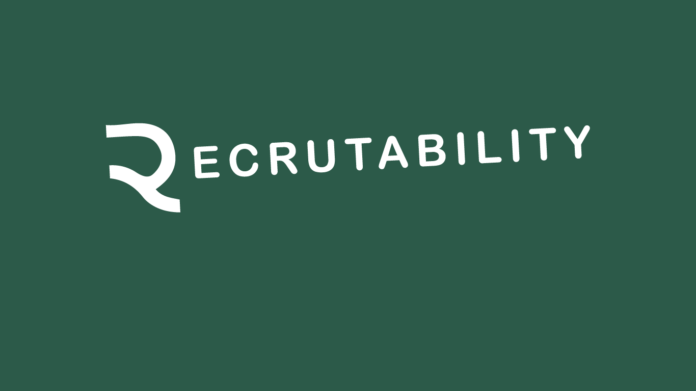 Recrutability, an 8-months-old startup that tested MVP in September 2020, is now set to officially launch in Pakistan.
Founder & CEO of Recrutability, Asim Naveed told DaySpring that the company aims to filter out the best professionals in the market to directly connect them with recruiters. Behind the launch of this idea are my personal tough experiences that I faced in the market.
Another great reason behind this product is that suppose you are working as a freelancer, and the client wants to see your portfolio, So what are you going to do here? Are you gonna share a link to your Dropbox files or your portfolio in Google Drive? Or maybe you are gonna share files via inbox?
Well, that doesn't look so professional in this digital age, it can hurt your business here, and you can lose a lot of dollars. if you are unable to build a trust layer with your client. There must be something that helps you show a brand, and simplify the whole process.

In the online world, it's hard to trust someone, and with the growing number of freelancers in the market, it's hard to decide which freelancer to invest in. Because most of the time, freelancers show someone else's portfolio just to get a project, it has become very difficult to filter the talent in the market.
That's where Recrutability born, Recrutability is a portfolio as a service platform that allows freelancers and independent professionals to create a portfolio site with Recrutability, and for the recruiter to discover — filter, and recruit the best portfolio to their team.
Moreover, the good thing about this startup is that it can be easily set up by anyone, with this platform you don't need any technical knowledge or third-party assistance to create a portfolio site like you need to set up a WordPress or any other portfolio designing tools. Professionals can showcase their work history, portfolio, skills, biography, and contact information on the Recrutability sites, In addition, by connecting custom domain users can turn their Recrutability profile into a website along with an option to choose from multiple site layouts, to show themselves a personal brand.
Breaking the barrier of limiting oneself to just freelancing, empowering independent professionals to launch their own white-label platforms, Recrutability is cultivating an environment where freelancers and independent professionals can grow by using their portfolio as base, so you can show yourself a digital brand and deal with your clients on your "Website".
That's how Recrutability has promoted the concept of : Apni website, apna naam, aur apna kaam!
Signup to create a portfolio website just in 5 minutes: https://recrutability.com/register