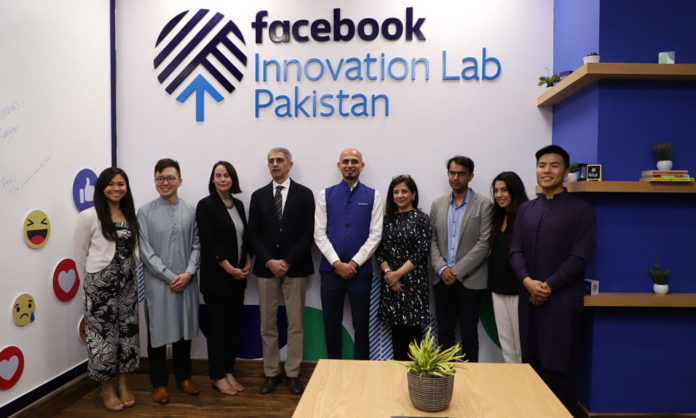 LAHORE, April 3, 2019: Facebook launched its first innovation lab in Pakistan in collaboration with Pakistan's Ministry of Information Technology & Telecom along with the National Technology Fund (IGNITE).
The ceremony was attended by politicians and technologists.
The lab located at Lahore University of Management Sciences (LUMS) will focus on facilitating developers and startups and be a learning platform to connect with mentors to learn about new technology. It will be a physical space where entrepreneurs can come together to take part in workshops, seminars and learn new skills to develop innovative products. It will also help developers build products and applications using emerging technology like Virtual Reality (VR).

"Facebook aims to provide the best experience for startups worldwide. Our strong belief is that the future of technology is within the community," Jason Lin, Facebook's programme manager, said at the launch. "We have seen a lot of potential in Asia Pacific and we want to see more success stories."
This is the first innovation lab launched by Facebook in Pakistan. The Lab will give startups the infrastructure and the access they need to refine and scale their business models so they can succeed in Pakistan and scale internationally.
The lab not only provides a showcase of the latest technology, but participants will be matched with mentors, as well as connect with Facebook's global and exclusive experts, industry leaders, and specialists in product innovation, business growth, and data protection.
Attending the launch, Yusuf Hussain, Chief Executive Officer (CEO) of Ignite said, "Augmented Reality (AR), Virtual Reality (VR) and Artificial Intelligence are rapidly expanding and will be major sectors of the future. Ignite's partnership with Facebook, one of the world's leading AR/VR development platform, will help launch this crucial 4IR technology in Pakistan in a big way."
Participants will access FbStart, a global program designed to help start-ups build and grow their businesses. Finally participants are encouraged to connect and support other developers and entrepreneurs through Developer Circles, a community-driven program for developer collaboration.
One of the founders who shared how technology, especially VR, helped their vision was Saadan Ahmed, Founder and CEO of Vanilla Arcade, a company which offers immersive and interactive experiences to advertisers and educational institutions. "AR/VR has allowed us to connect the youth of Pakistan to experience the culture and history of their country in the most immersive way possible. It is the future of story telling and education," said Ahmed.
Other startups at the launch included Advertelligent who help support retailers understand foot traffic and Vcella who use technology to connect Pakistan's artisans to the rest of the world through a virtual marketplace.
Facebook Innovation Lab is aimed at encouraging South Asia's spirit of entrepreneurship and startup growth. In addition to the program the lab will also host initiatives such as housing community events and workshops and providing trainings for startups. Another key feature of the lab is that it welcomes startups and entrepreneurs based in Pakistan who would like to deep dive into the emerging technology space.
LUMS Vice Chancellor, Dr. Arshad Ahmad said, "Innovation is the backbone of cutting edge research and quality teaching at LUMS. Facebook Innovation Lab Pakistan provides leverage to our core offerings and enables us to achieve another level of training and mentorship – it promises to create social capital amongst young entrepreneurs that will drive their ideas with no boundaries."