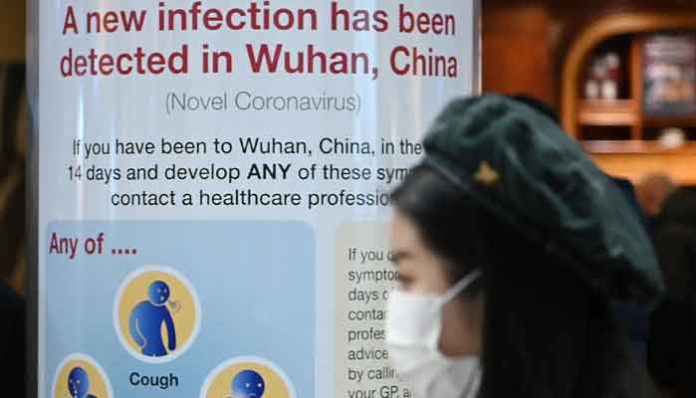 ISLAMABAD: As a goodwill gesture, a Chinese professor at Tohoku University, Japan refused to take Ph.D. thesis evaluation charges from Pakistani university for all the help Pakistan did to China after the outbreak of deadly coronavirus.
As per details, a Pakistani University sent a PhD thesis for evaluation to a Chinese Professor at Tohoku University, Japan.
A Pakistani doctor was in the limelight, who volunteered to treat coronavirus patients in Wuhan, He was lauded by Pakistani students and community members residing in China.
Dr Usman, a Pakistani teacher at Changsha Medical College, was the first foreign doctor who stepped forward to treat infected people in Wuhan as a volunteer.
According to details, a Pakistani University sends out a PhD thesis for External Evaluation to a Chinese Professor working in Tohoku University, Japan. As per rule, the Pakistani University was to pay him approximately USD 500 as thesis evaluation/review charges. The professor refused to accept the money & replied back with a letter of thanks with gratitude for Pakistanis for helping Chinese in time of need, which can make anyone proud.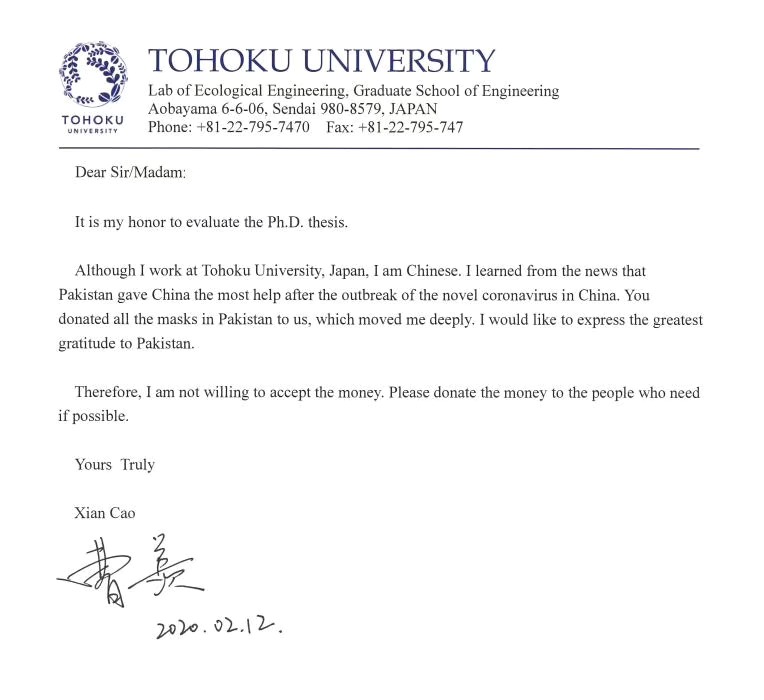 In the letter written by the Chinese professor, Xian Cao, states:
"It is my honor to evaluate the ph.D. thesis.
Although I work at Tohoku University, Japan, I am Chinese. I learned from the news that Pakistan gave China the most help after the outbreak of novel coronavirus in China. You donated all the masks in Pakistan to us, which moved me deeply. I would like to express the greatest gratitude to Pakistan.
Therefore, I am not willing to accept the money. Please donate the money to the people who need if possible," the letter read.